Stream Water Quality Testing
New Feature - Water Quality Testing Asset
Developed in concert with our friends at Lancaster Clean Water Partners and now available to all, look for this new feature in the Stormwater Layer.
Special thanks to Rupert Rossetti (Octoraro Watershed Assocation), Matt Kofroth (LCCD), Josh Brengel (SRBC) and Mike LaSala for the feedback and reference material in developing this tool.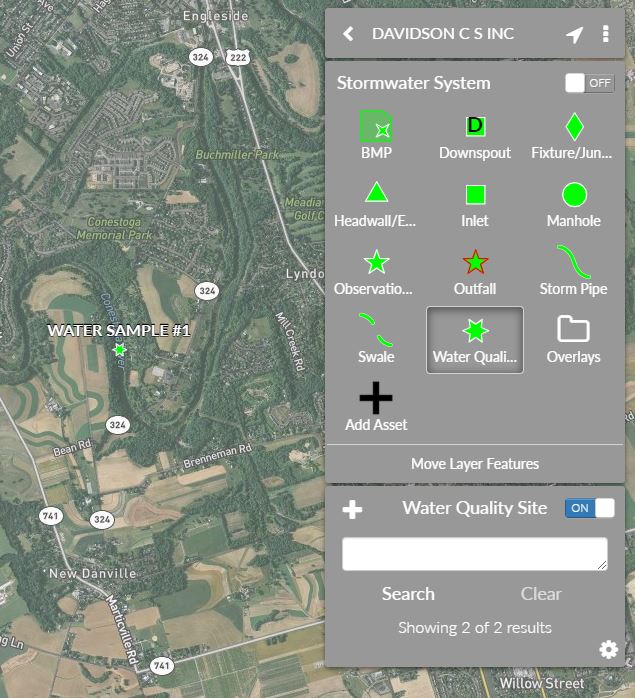 If you're not seeing the icon, simply click on the 'Add Asset' icon and look for it there. This new asset looks and behaves just like existing points in CSDatum (inlets, outfalls, etc).
After creating the point, name your location, enter basic information and hit the Save button.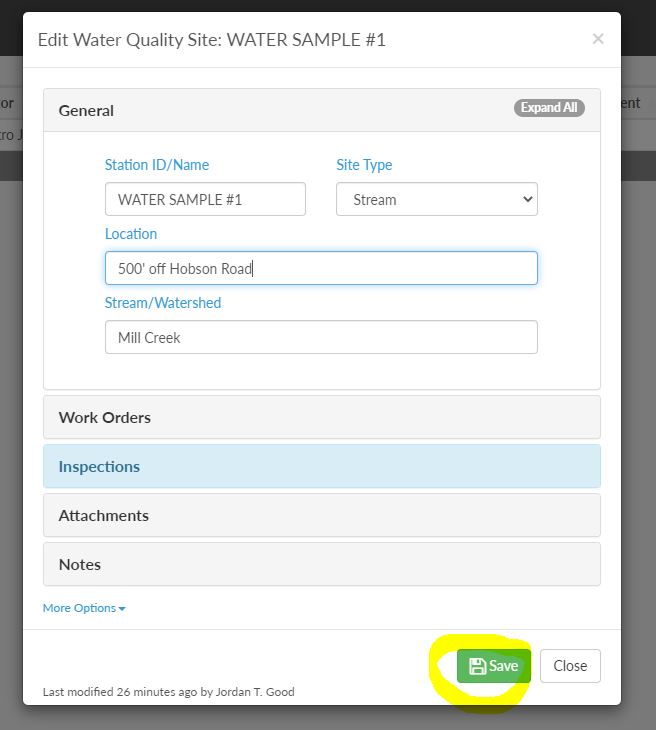 Expand the Inspections tab, click Start Inspection ->Stream Inspection option.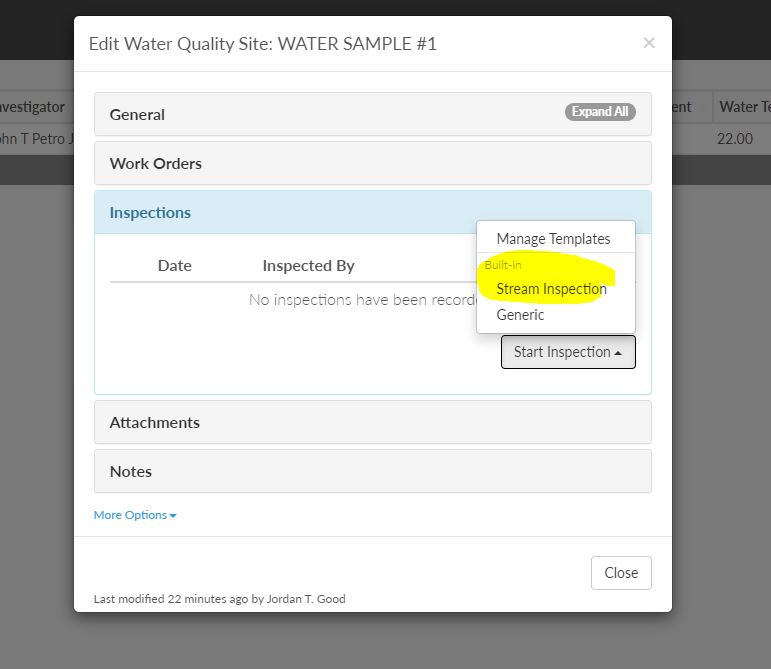 Enter the fields you're testing and pay attention to the units of measure. No field or parameter is mandatory - and we attempted to put the most commonly tested features first.
If you utilize the Bobber Method, CSDatum will calculate the Stream Velocity and Flow for you!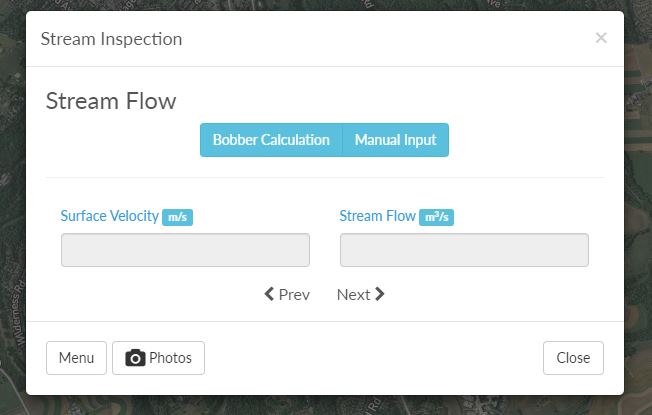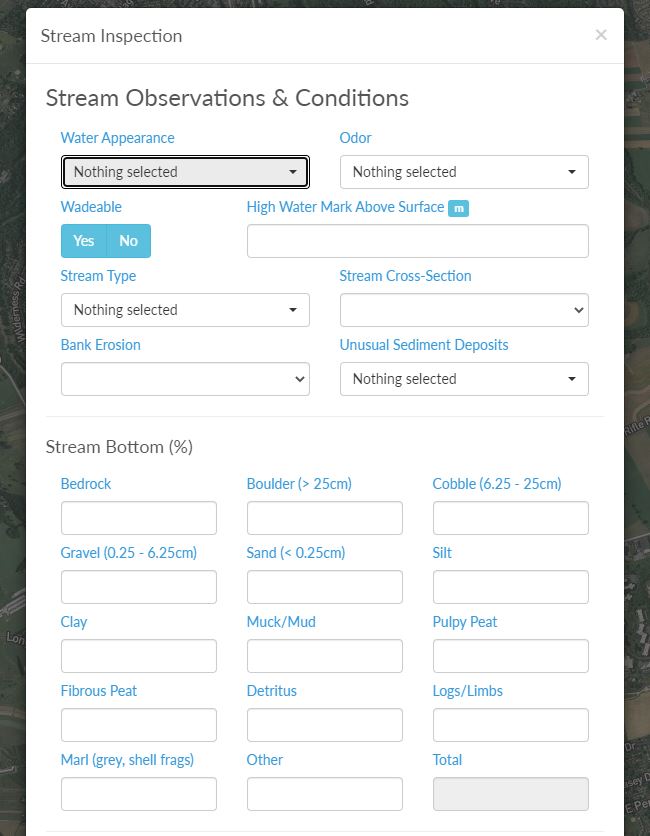 Curious about other Water Quality Testing being done in your area? Refer to National Water Quality Portal layer in the 'Overlay' section of CSDatum. We do not maintain this data - it's simple a dynamic link to data provided by USGS, DEP, SRBC and others.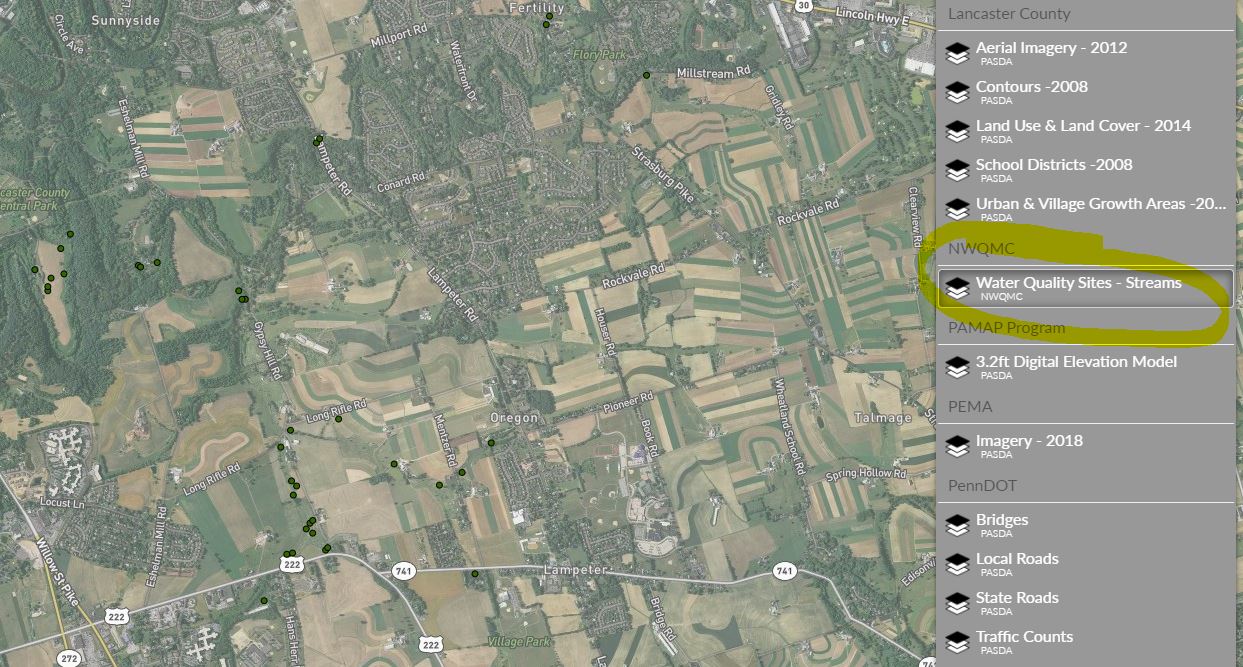 And speaking of water quality, if you're familiar with the groundbreaking work of scientist Dr. Ruth Patrick, check out our interactive map of her seminal 1948 work in the Conestoga River watershed.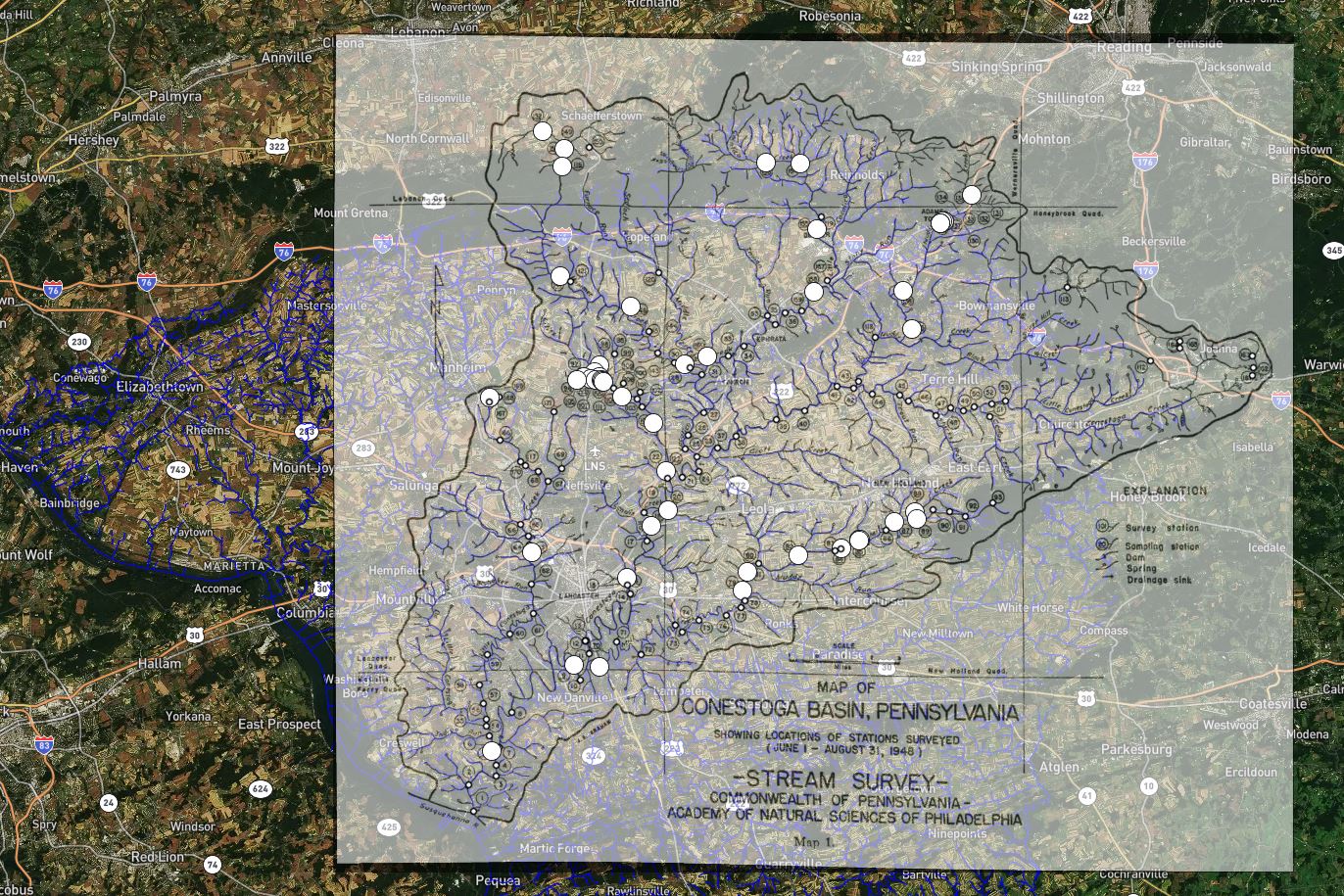 That's all for now - and as always, let us know if you have any questions or feedback!