What's new in CSDatum?
We haven't posted an update since the summer - but we're still here and still improving! We've been working almost non-stop on a new version of Cork Shunk's Permit Manager software...but check out these three small but helpful improvements to CSDatum.
Line dimensions
Up until now - when mapping in CSDatum, you never knew how long your line was until AFTER you had saved it. This was particularly frustrating if you were working off as-built drawings or knew EXACTLY how many feet of pipe you installed that crazy day the water main broke.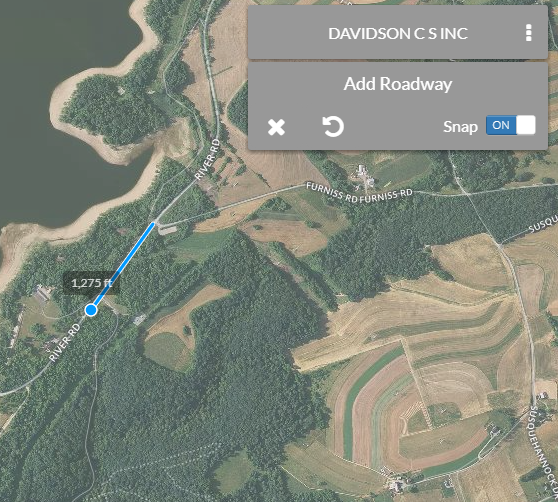 Now - whenever you draw a new line (road, pipe, sidewalk, etc) or modify an existing segment, you'll notice a small display box with your dimension (in feet).
Number Count
Again, up until now - there was no easy way to count or quantify any of your mapping. Want to know how many galvanized water pipes you have in the ground? How many Type M inlets you own in Poor condition? Good luck - you probably had to export everything to Excel and count them manually.
Now you can see the number count DIRECTLY in the search box in any table view (upper right corner).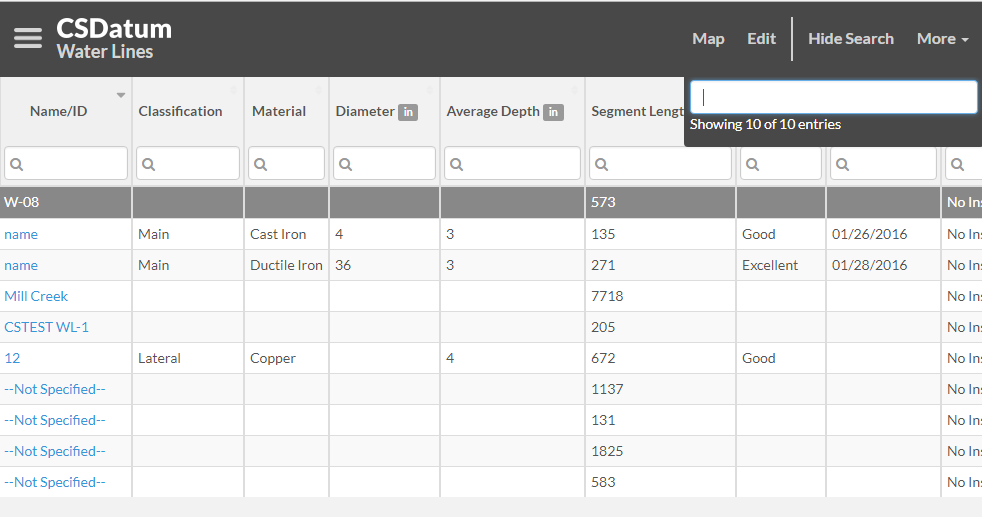 As an aside, we're working on bringing this same functionality to the map - so stay tuned. And credit goes to our fantastic intern, Kyle Jones for implementing both of these new features.
New PaDEP Outfall Screening Form
What's an update without some mention of stormwater, right? For those of you managing your MS4 program, you might have noticed this one already - but we recently swapped out the screening form with the newest edition from DEP.
It's thankfully much shorter form than the previous one; so our menu screen isn't quite as long: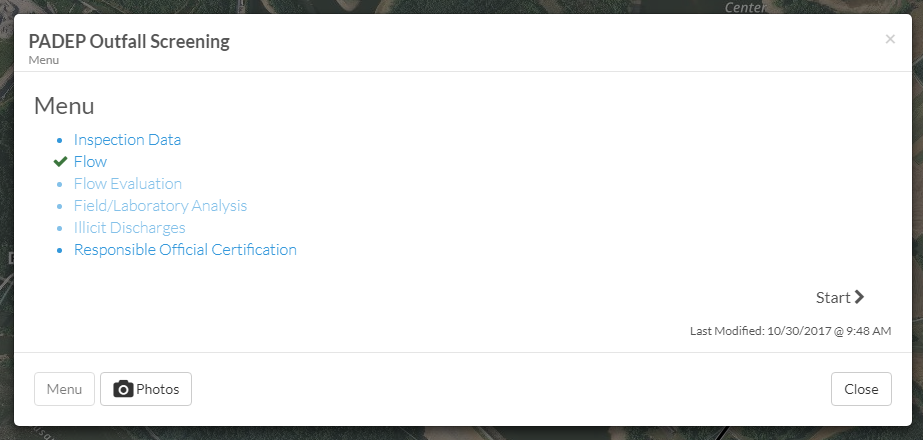 It works exactly the same as the previous form and still creates the finished PDF (with photo log), as shown below: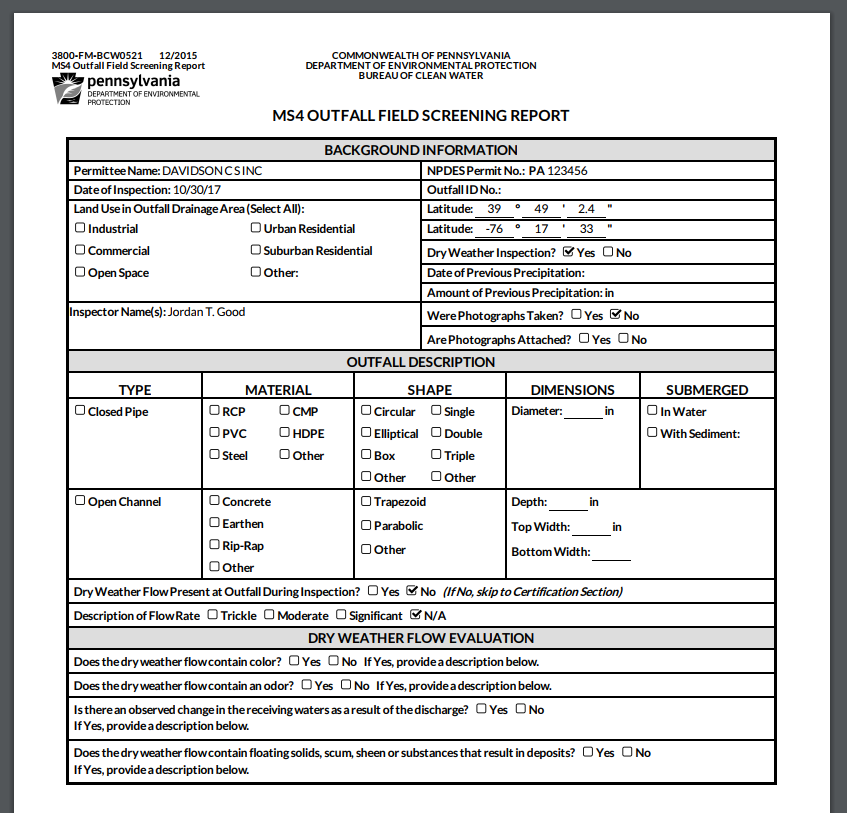 One important note - the new form requires a 'Responsible Official Certification' on each and every inspection record. When you're finished with your inspection, you'll see a screen like this: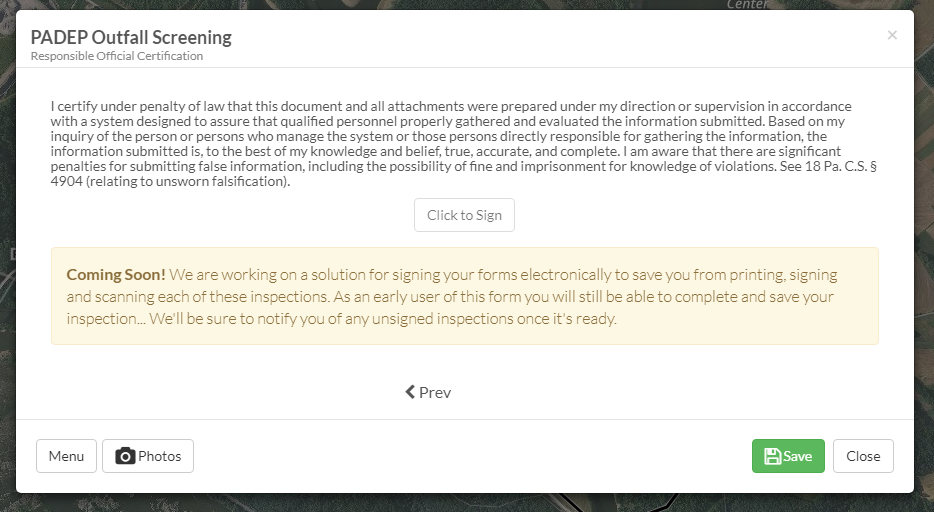 As you can see, we're currently working on a new feature to allow for digital signatures (importing a saved signature or signing via touch screen). This new & complex feature will be used across the program in many different ways, so it's still baking in the oven like your Grandmother's pumpkin pie...but we'll let you know when it's cooled off and ready to eat.
As always, please keep your suggestions, feedback, and bug reports coming our way!