Photo Improvements
Download your photos
This might not seem like a big deal - but many of you have asked for this small improvement to the program. You can now easily download any of the photos that you or your coworkers have uploaded from any asset. Simply look for the 'Download' link below each photo.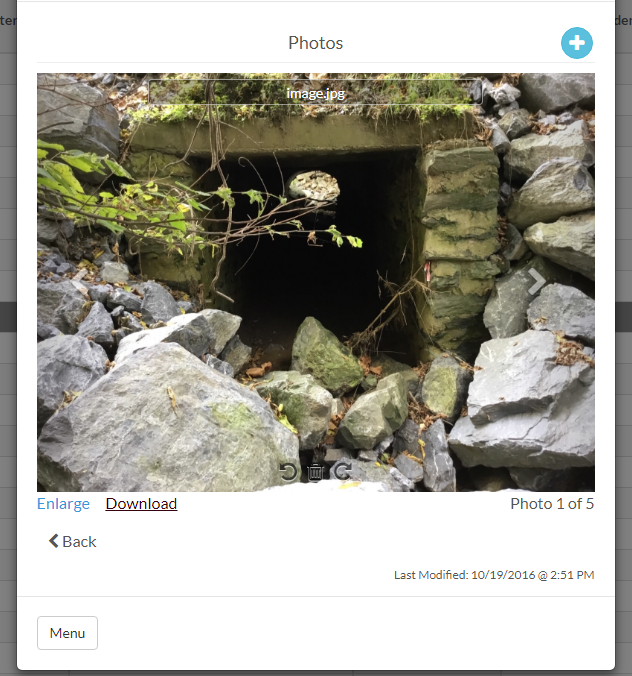 Please note - this only downloads the photo that you're currently viewing, it will NOT download every photo in the set. The file will be saved to the default location set within your browser (Chrome, Edge,IE, etc).
Photos in Roadway/Asset Manager
Have you ever tried to make recommendations for every road in your inventory? It's a huge, laborious task - but well worth the pain.
If you have done this in CSDatum - you've probably wanted to view your inspection photos alongside the recommendation screen. Before, this would required you to open another tab or constantly click back and forth between screens. Now? It's just another tab in the Manager screen - so you easily skim through those valuable photos to refresh your memory and advise your recommendation.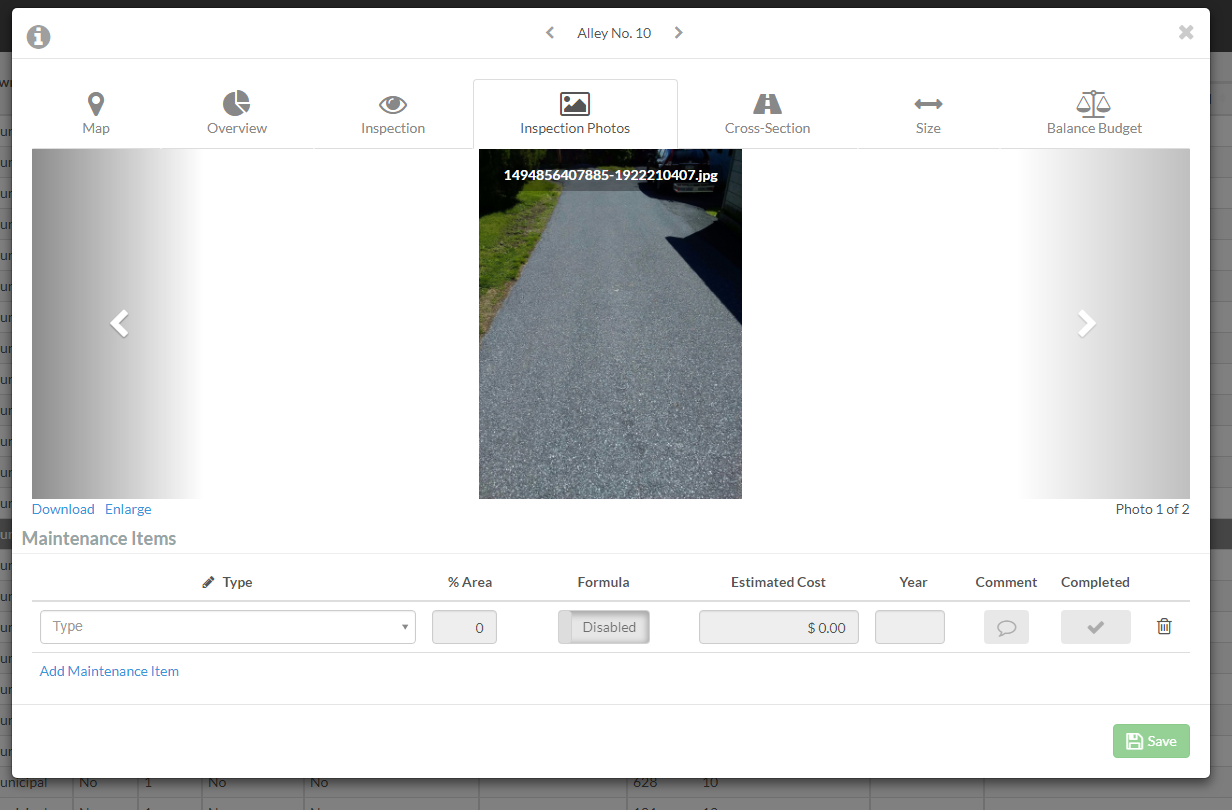 Interested in starting your own Roadway Management plan? These tools are free to use and built right into the program. Just drop us a line and we'll help you out!