Create Multipart and Donut Polygons
Draw what? Sorry for the GIS-speak and donut confusion (for the record, Beilers and Achenbachs) but we're talking about funky polygon shapes. You can now create 2 (or more) polygons that are NOT connected and track them as one entity, merge polygons or remove areas inside of an existing polygon.
To use, simply 'edit' an existing polygon as before and notice the new control screen: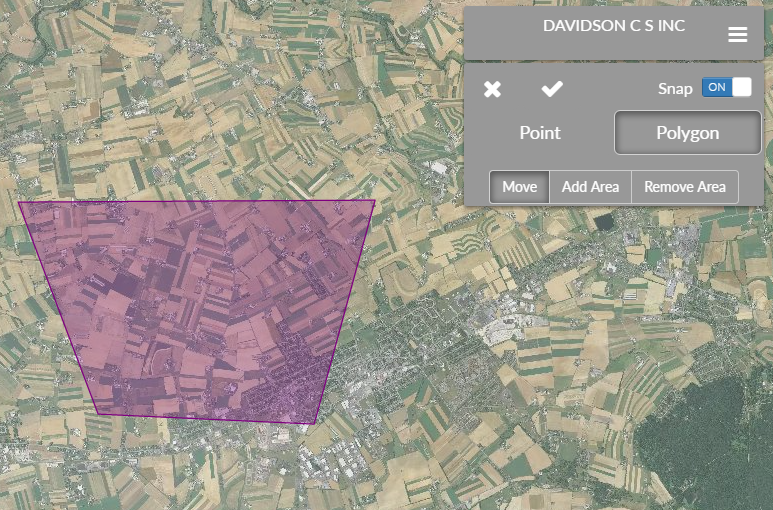 You now have an option to 'Add Area' or 'Remove Area'. Hopefully it's intuitive to use - but let us know if you're having trouble.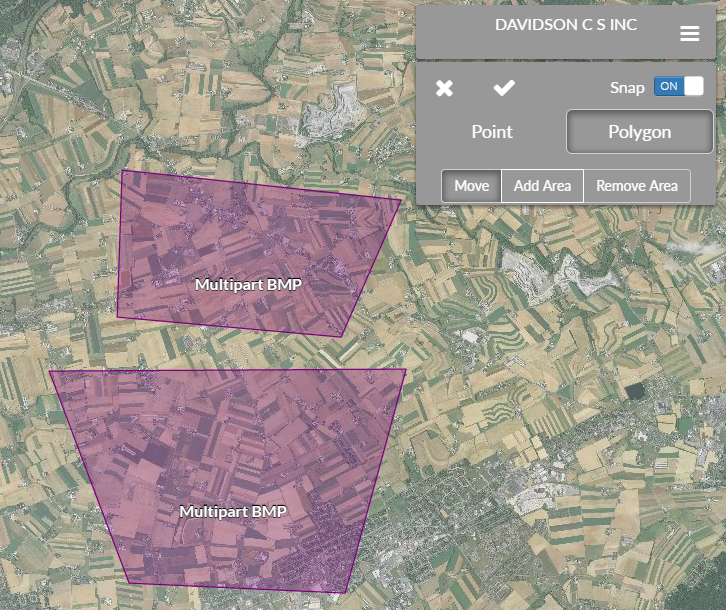 This isn't a huge update but it sets the stage for our next release - so stay tuned for some big updates to the Stormwater layer!
---
Permit Manager + CSDatum
As some of you already know, C.S. Davidson, Inc. (the company behind CSDatum) purchased a software program known as CS-Graphx (CSG) Permit Manager on January 3, 2017. Since 2001, over 80 municipalities have built a strong relationship with the founder, Cork Shunk, and relied upon his software to track and manage their zoning, building, licensing and code enforcement information. That's a legacy we're proud to stand behind.
"Same product, same service, same price."
Those were the exact words used by Cork when asked to describe our proposed plan for his program. As succinctly stated, he will remain involved with the support and service of the existing program for many years to come. He will also be intimately involved in the re-creation of his program into a modern web application. We're 3 months into the rebuild and we're anticipating an early 2018 launch date.
So why are we telling you, our CSDatum subscribers? First and foremost - some of you have been using Permit Manager for years. You can keep using the software (as-is) OR migrate everything to our web version for free when it's ready. With one login, you'll be able to access CSDatum AND Permit Manager from anywhere.
It also means we're sharpening our focus for CSDatum. We'll leave the existing permit functionality in there but the primary use will be for public works or engineering permits, like DEP, E&S and HOP permits. CSDatum will not be the place to track thousands of notes, fees, letters and approvals for Zoning & Building permits. If you need something that specific and nuanced, Permit Manager is your solution.
If you're NOT using Permit Manager and would like to see how it works - drop Cork a message and he'll swing by for a demo. He'll also be joining us at our PSATS booth in April, so please stop by and pepper us with questions. We're genuinely excited about this new chapter for both parties and we're committed to carrying that precious Permit Manager data into the future!