Export to GIS on Christmas
First off – we wish you a very merry Christmas and hope you can slow down and enjoy this holiday season. CSDatum will be online but we hope you're not! As we move into the new year, we're extremely excited to roll out a series of improvements and new features. We're also quite thankful for all the support and feedback we've received in 2016 and we look forward to working with you in 2017!
So before you head off – here's two small updates that many of you have been asking for:
---
Export to GIS
You can now download any of your mapping from CSDatum into a Comma Separated Value (.CSV) file. We've had a similar feature for over a year now – but it never contained the necessary geometry information for use in GIS. If you're not familiar with a .CSV file, it's just a simple file format to store information.
To download, simply visit the 'Account' page in CSDatum. After you login, you'll notice a link in the upper right corner of your screen. Navigate to the 'Usage' page and expand the 'Assets Located' section.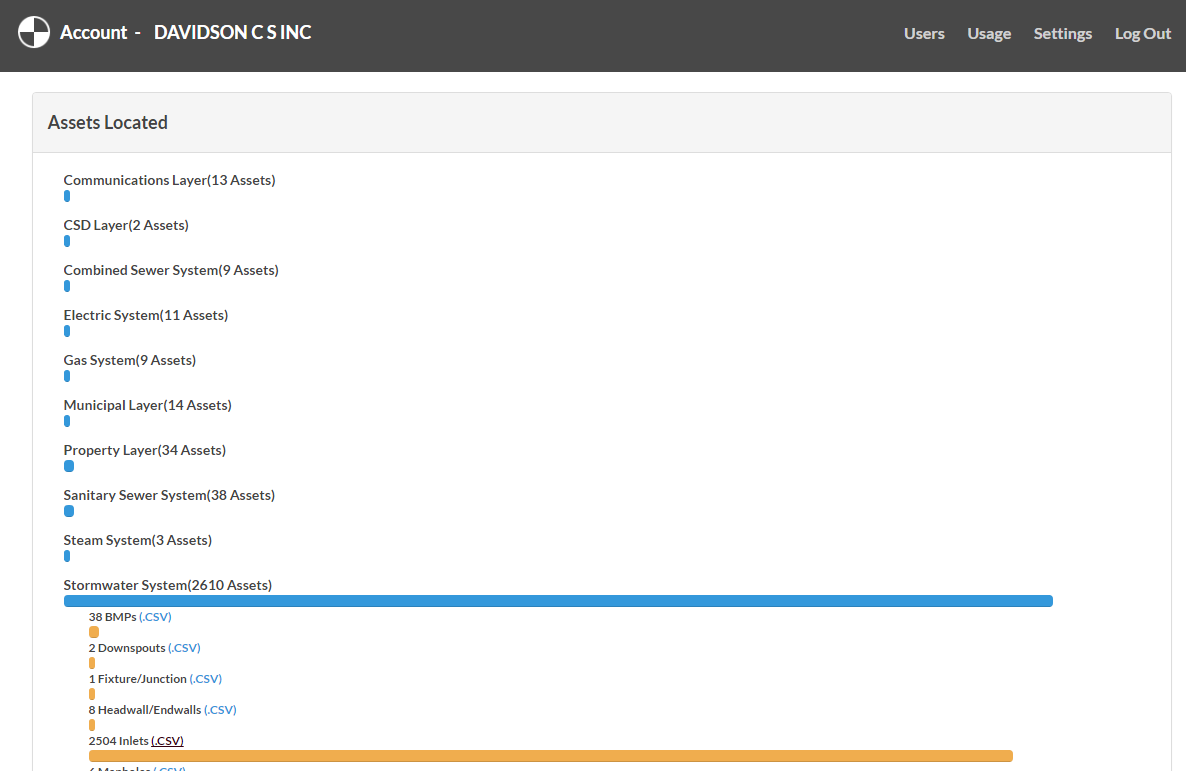 You can also access directly by following this URL: https://csdatum.com/account/#usage
Locate the Layer and Asset that you'd like to download and click on the .CSV hyperlink after the name. This should download the file to a location on your computer. That file can then be opened with the GIS program of your choice. We personally love QGIS (it's free) and use it every day to open and manipulate shapefiles. We've found the program to be flexible enough and powerful enough to do just about everything we need – and did we mention it was free?!? We encourage you to give it a shot and if you have any questions about using it, just ask.
Here's what some of the downloaded data looks like in QGIS: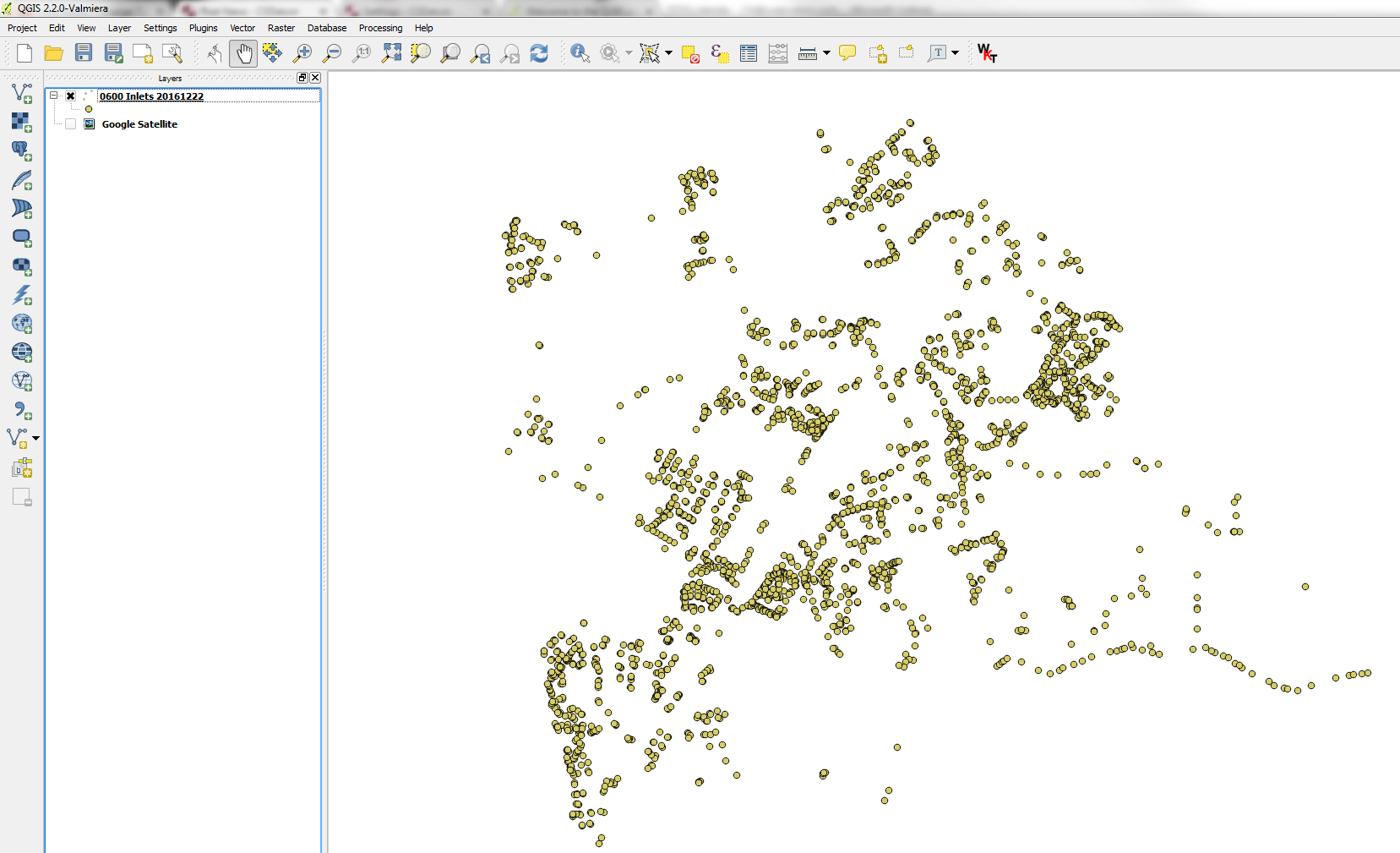 You should also be able to open .CSV files in ESRI's ARCGIS or similar software - and obviously save the data to whatever format you wish (geodatabase, shapefiles, geojson, etc).
---
Search your tables
You've always been able to search across your tables of information – but we've just refined the process. You can now search specific columns of data – or combinations thereof.
When you now click on the search link - you'll notice two things. The main, generic search box will appear.....and search fields will appear in every column of data. The generic search bar will comb through EVERY column and EVERY row for your text. The column search does exactly what you think it would do.....and can you string any combination of these columns together to refine your search.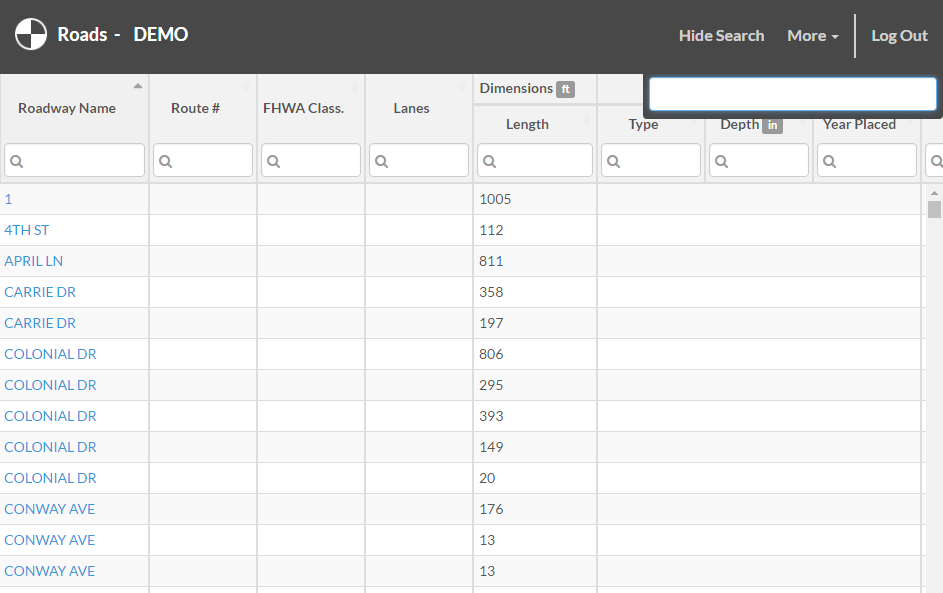 That's it for now....and stay tuned for a big announcement in early 2017!