John Petro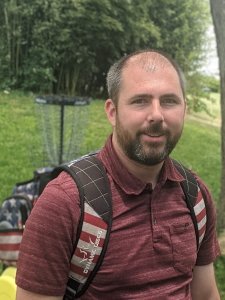 After pursuing a Masters Degree in Structural Engineering from Penn State, John was hired in 2011 as a Bridge Engineer. Quickly showing his aptitude for coding and design, he has steadily grown into his current position as Software Engineer. As the lead programmer and problem solver, his fingerprint can be found on every square inch of CSDatum.
Jordan Good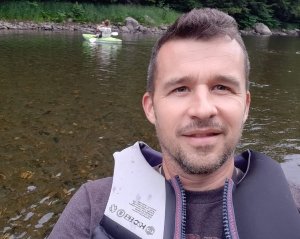 Jordan began his career at C.S. Davidson in 2002 as an intern in the Bridge Department. After his graduation from Penn State, he worked as an engineer in the Bridge group - managing it from 2010 to 2018. He was instrumental in creating CSDatum with John Petro and continues to dabble with programming, user experience design and SQL database manipulation. He now oversees the the Programming group and is active in the support and sales for CSDatum.
Mike Marsh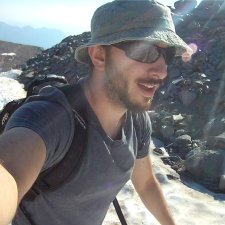 Our newest hire - Mike officially joined the CSDatum team in May of 2016 after a successful internship in 2015. A graduate of York College, Mike lives in York County and brings a diverse and creative skillset to the team. A gifted musician and talented problem-solver, we're excited to build CSDatum at a fast and furious rate with Mike aboard.
Jeff Shue
Serving as our Director of Municipal Services since 2011 and Manheim Township Engineer of Record since 2008, Jeff has a long history in municipal engineering at C.S. Davidson. Joining the firm in 1987, he's worked with numerous Cities, Boroughs, Authorities and Townships in South Central PA. He specializes in the areas of hydraulics, sanitary sewer designs and a wide range of transportation designs which include recreational and vehicular corridors.
Derek Rinaldo
Derek serves as a Client Representative at C.S. Davidson, Inc. and has specialized in land development and stormwater management since graduating from college in 2007. Derek serves as Columbia Borough's Engineer of Record (a CSD client since 2009) and has helped over 25 municipalities in South-Central PA with their MS4 permitting requirements. In 2018, Derek was promoted to management of the firm's Civil Engineering services in York.
Chris Toms
In 2018, Chris was promoted to Chief Operating Officer after managing the firm's Civil Engineering services. Originally hired in 2007, he has a diverse background in civil engineering; including a successful stint at the Susquehanna River Basin Commission before coming back to CSD a few years later. His experience includes municipal representation, development of asset management plans, and the management of public improvement projects including sanitary sewer systems, storm water systems and public roads.
Dave Davidson
Dave, a technologist at heart and one of CSDatum's earliest supporters – has been with the company his Grandfather founded since 1973. Starting out as a surveyor and civil engineer, Dave took over as President in 1983 and served in that capacity until 2010, when he passed the torch to John Klinedinst. Currently serving as the firm's CFO, Dave represents several municipalities and remains actively engaged in the firm's leadership.
Kerryn Fulton
Kerryn has been the firm's CEO since July of 2016. After graduating from the University of Pennsylvania, she started her career at Butler Manufacturing, designing prefabricated steel buildings. She came aboard C.S. Davidson in 2001 and worked as a Structural Engineer and Project Manager until she joined the Senior Leadership team in 2010.