More on our Aerial Imagery
Clouds in your Imagery?
No, that's not a lyric to a scrapped Carly Simon song - but unfortunately for some of you, you're not being vain - this song IS about you. Our newest imagery set was LARGELY cloud free - but we've noticed a few areas on the fringes of South Central PA that were less than ideal.
We'll keep looking for better imagery - but we wanted to give you an immediate solution. Starting today - you can quickly toggle between our old and new imagery layers. This should help with the clouds; as Version 1 was cloud-free. It might also be helpful to see the changes over the last 4-5 years. We will continue to archive our imagery data as we acquire newer options.
Just look under the 'More' section of our existing 'Base Layer' menu item.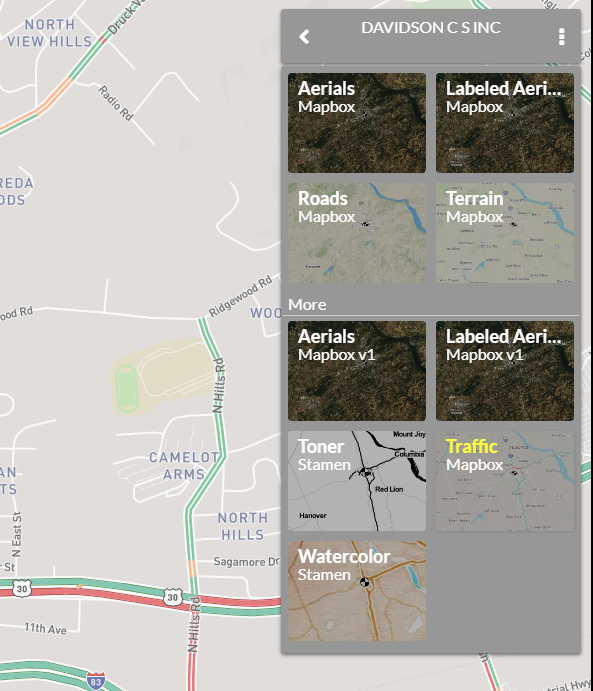 Terrain and Traffic Maps
Since we were revising the menu - we went ahead and added two more basemap options.
The most functional is the Terrain map, which displays topographic contouring (10m increments). It's not as precise as some of our LIDAR overlays - but it's very fast and easy. For example, if you need to quickly determine which way stormwater is falling off a site, this might be all you need.
The 2nd is a traffic map from Mapbox. This map will refresh every 8 minutes and indicate traffic speed and congestion.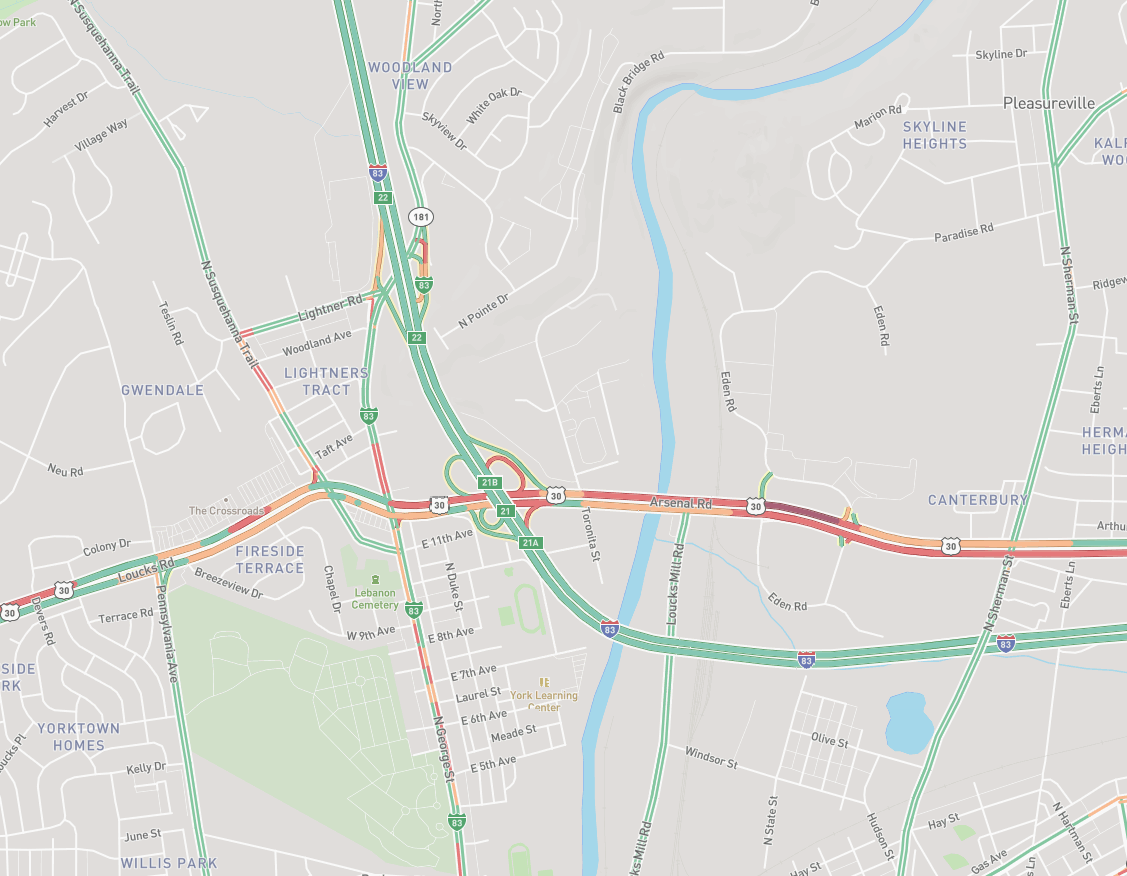 One final note about our new satellite imagery - it appears that in some areas, the mapping has shifted from 2 to 5 feet away from the old location on V1. From what we've determined, this is due to the angle in which the imagery was obtained. We're looking into ways to correct this discrepancy.
If you've mapped your system based on our old imagery and this shift troubles you; I suggest setting the V1 layer as your default setting. Just like it was cloud-free, it was also taken from an angle directly overhead.
As always, thanks for your feedback!