Stream Crossings & Flood Inspections
Heavy Rain & Flooding
For many CSDatum subscribers, August was a brutal month. Heavy rains (repeatedly) worked their way across South Central PA and damaged our roads and bridges. The scenes below are all too familiar - both taken by C.S. Davidson engineers in York County after the Labor Day storm (10-12 inches in 1.5 hours!)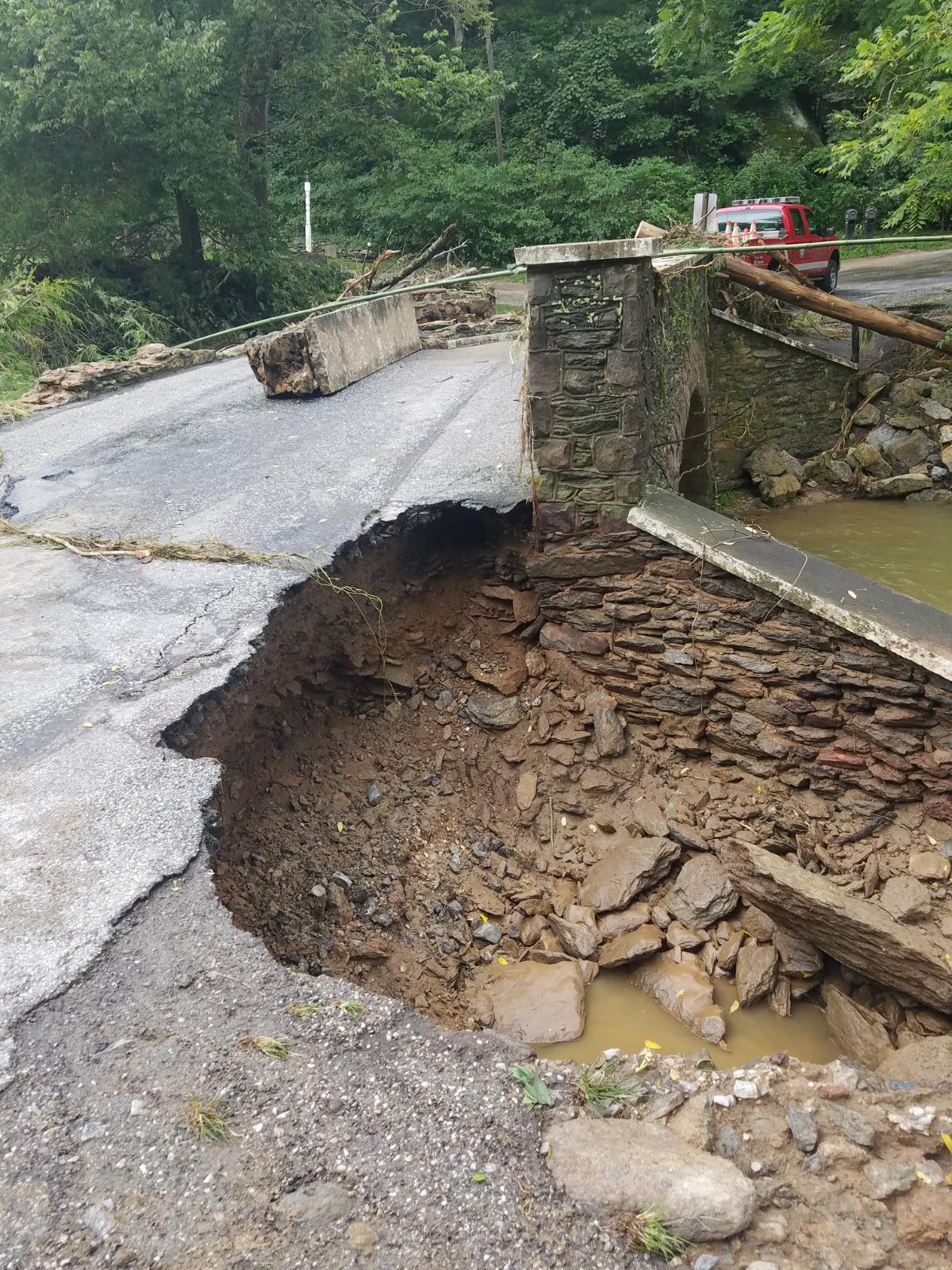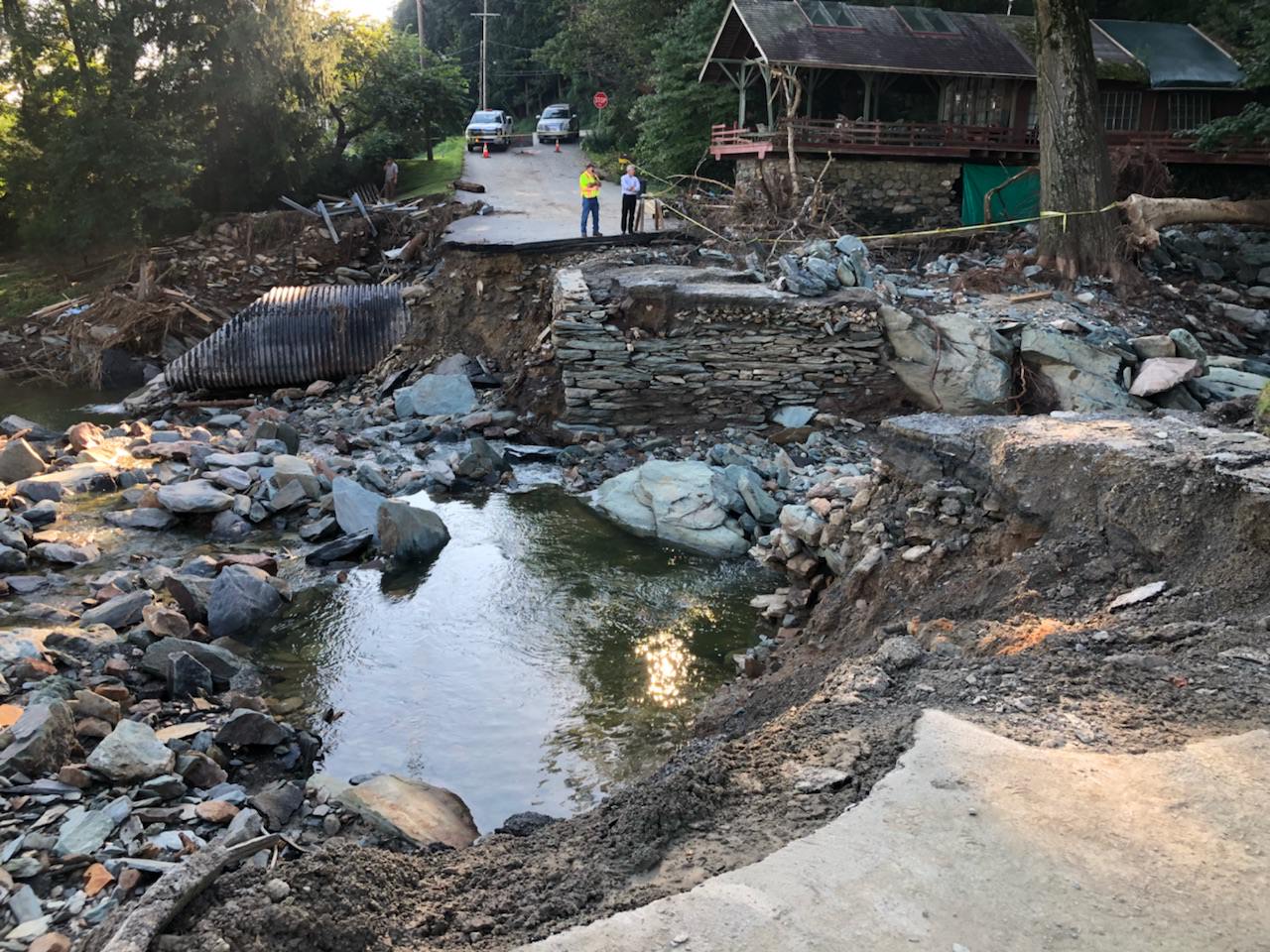 Many of you serve our community as first responders, so thank you for helping in our time of need! You're also responsible for documenting the infrastructure conditions during the storm - and repairing the roads and bridges once the waters recede. CSDatum can't stop the rain or rebuild the roads - but it can help you with tracking your data!
Potential Stream Crossings
Using GIS - we analyzed every potential stream and local road intersection. These 'crossing' points have been added to your account under the 'Notes' Layer. Click on the 'Stream Crossings' note to toggle them on or off. You should see a series of blue dots labeled with the letter X.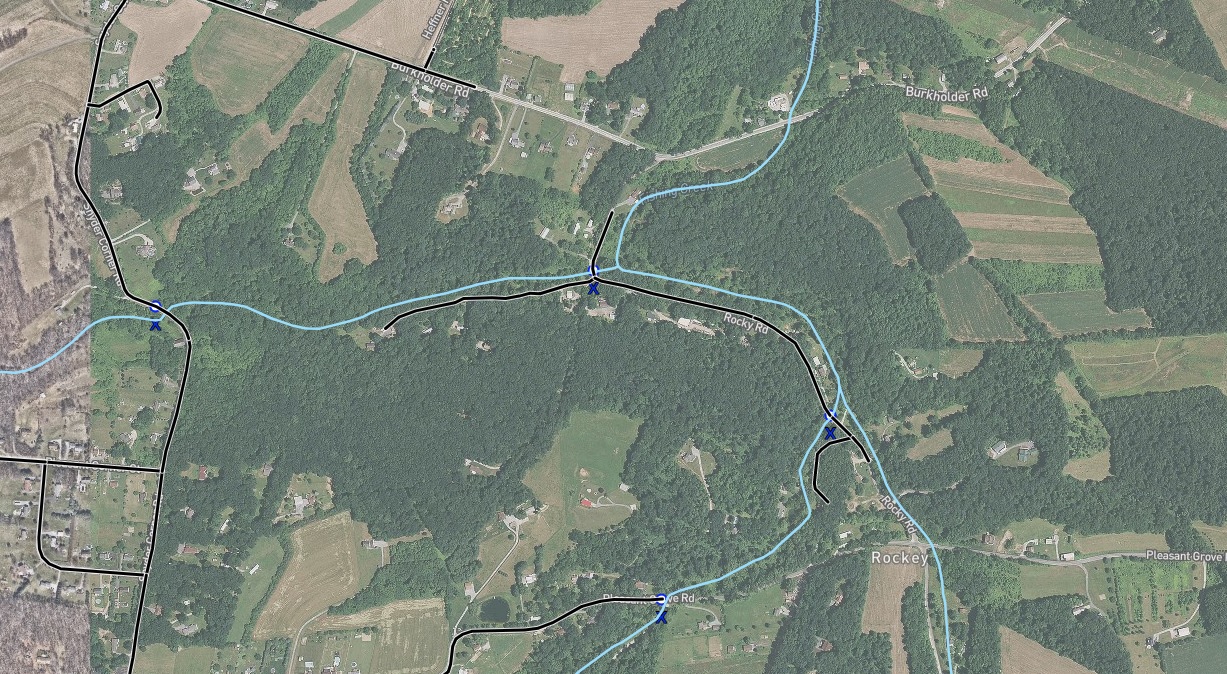 Click on any one of these points - and you'll see a pop-up with the road and stream name.
Please note, we haven't visited these locations or analyzed the size of each upstream watershed. This simply represents the intersection of a PA DEP Chapter 93 Stream and a PennDOT Local Road. It could be a small pipe, a 40' span bridge or a swale washing over a dirt road. We're just trying to help you find them - which can be overwhelming in a flood event.
If the blue dot is an actual bridge (typically we define a bridge as any structure larger than a 48" diameter pipe - PennDOT says 8' ); we suggest adding it as a bridge asset under the Transportation Layer. This will allow you to store notes, conditions and access the flood monitoring log.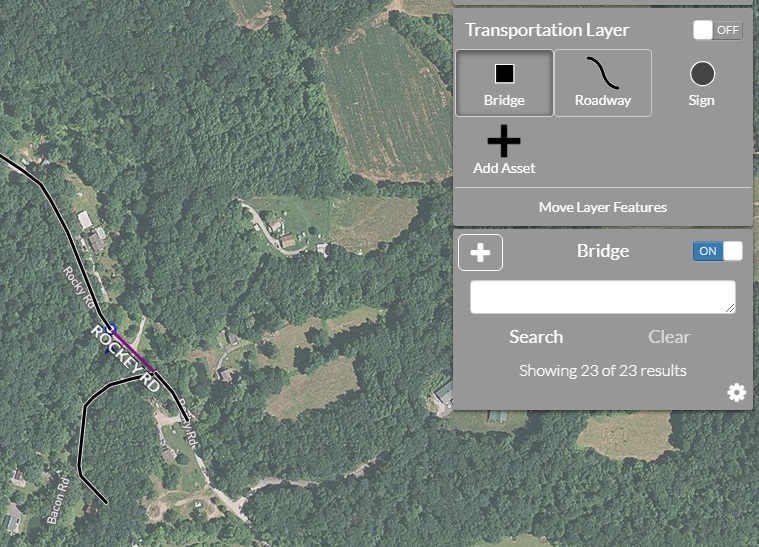 You likely know where your large bridges or troublesome locations are - but this might help you think about your entire drainage inventory. It's also a good time to consider having the system inspected by a professional engineer or capable municipal staff. The smaller bridges are often in the worst shape - as they're not regulated by PennDOT and are easier to miss.
Flood Monitoring Log and Inspection Records
This pre-built form is applicable for all bridges - but it's essential for PennDOT Scour Critical structures. If you own a Scour Critical A, B or C bridge - this can save you a ton of time, paperwork, and headache.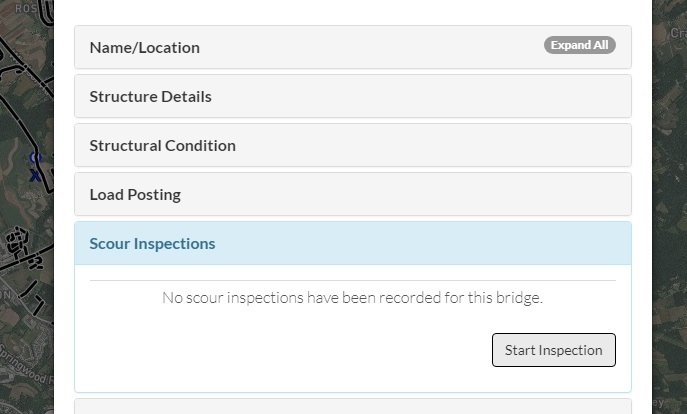 It works just like our other inspection forms and should be very easy to use. Just answer the questions and jot down your observations.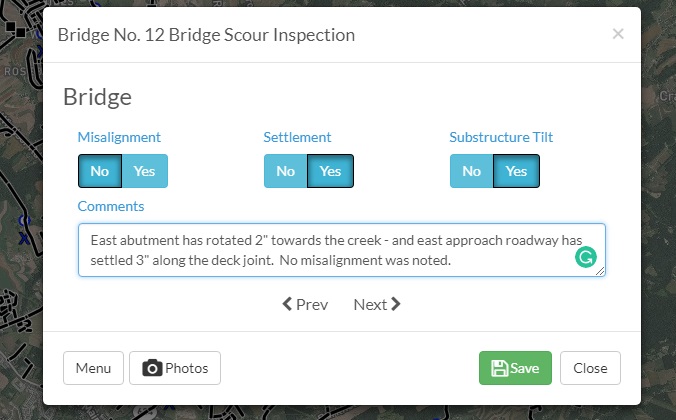 Remember to note the high-water mark and any debris build-up....these are critical bits of information for your bridge engineer or PennDOT. If the bridge was overtopped, it went under pressure flow...which is a fancy way to say it was hit really, really hard with flood water velocities.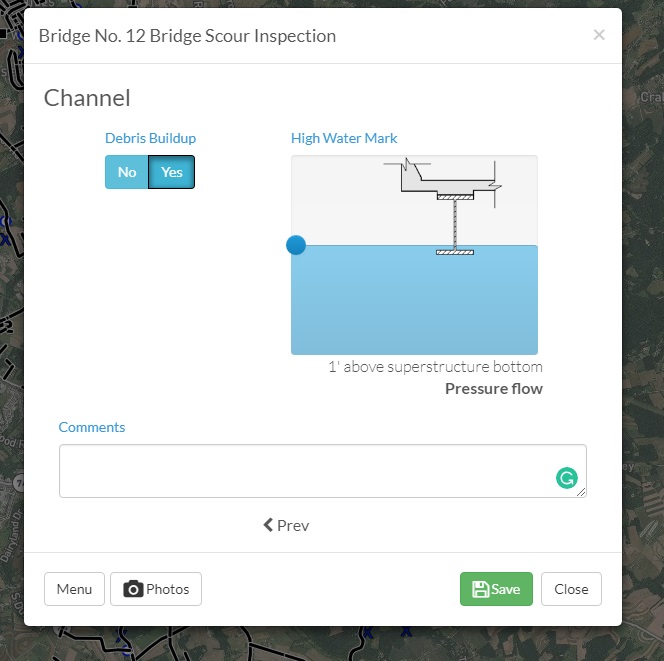 Toss in a few photos, hit save - and you've got a formatted PDF!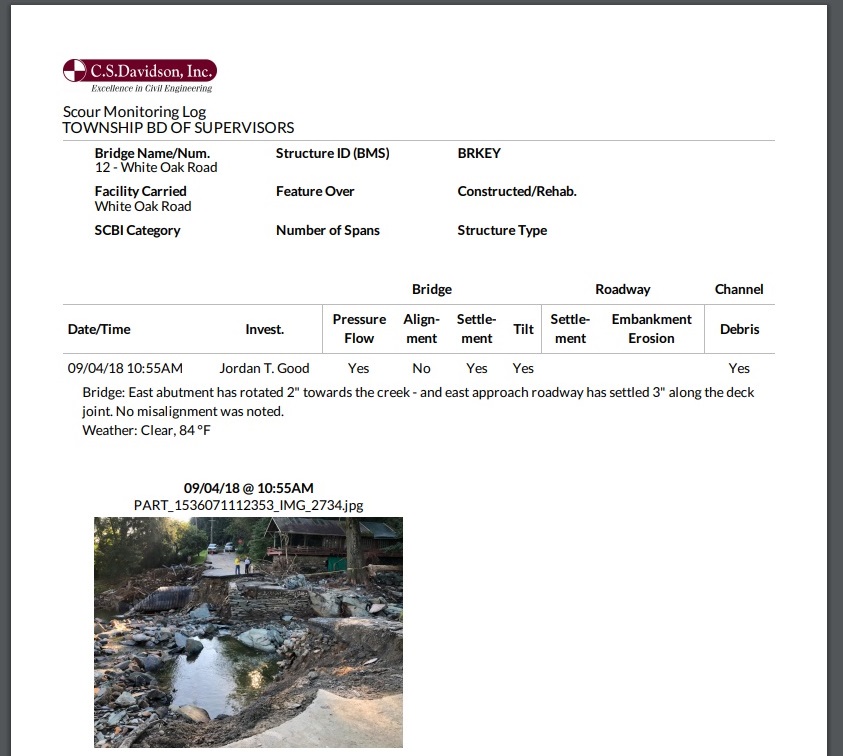 This tool was used during an FHWA audit a few years ago in York County and was extremely helpful to document the team's responsiveness. WE know that you're out there responding and inspecting in a crisis - but others might not. So just take the extra time to document your visit - and let CSDatum handle the rest.
As always - we're here to help with your infrastructure needs and answer any of your questions. Here's to a dry and cool Autumn!
Linking Documents in Bulk & Free Product Demonstration
Link a large batch of documents
Friendly suggestion: Name your PDFs (as-builts, inspection reports, etc) = unique asset name. Why?
Because if you do - we can easily upload and link those documents to your CSDatum mapping in bulk. This could save you countless, agonizing hours of manual data entry.
Here's a good example of how this can work.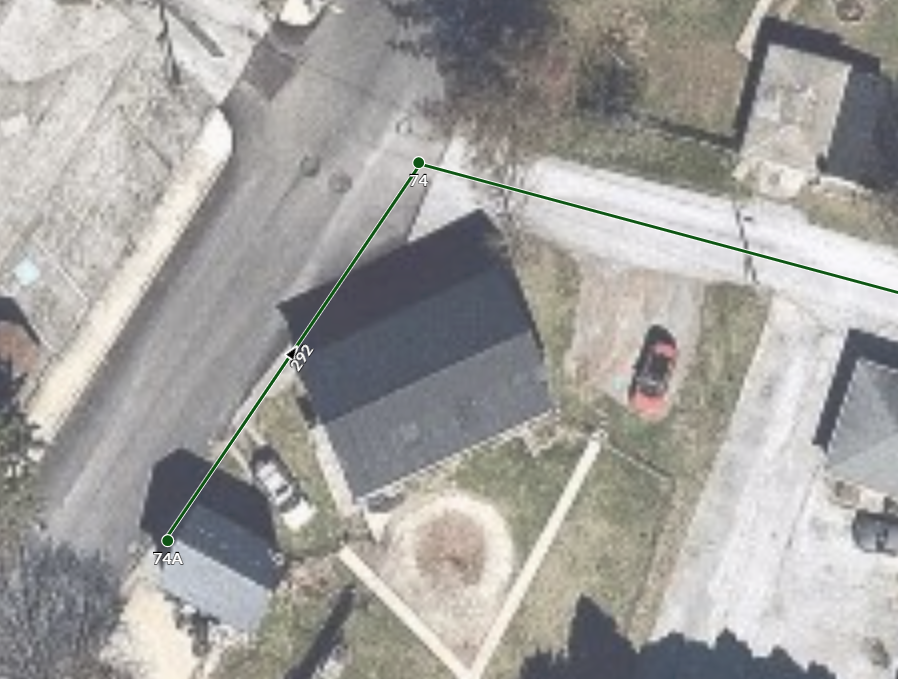 In the above picture - you'll notice the sanitary sewer line (#292) runs from Manhole 74A to Manhole 74. So if you have an old construction drawing or a CCTV report for this line - simply name your scan like so:
74A-74.pdf
or
292.pdf (this scenario is less likely - as most of you haven't 'named' your linework)
This might seem obsessive-compulsive or neurotic - and maybe it is...but it allows us to work quickly with your data; particularly when working with thousands of documents! If named correctly, in a matter of minutes, everything can be linked to the correct line or manhole in CSDatum!
When you open the attachment section for line #292, you'll see this: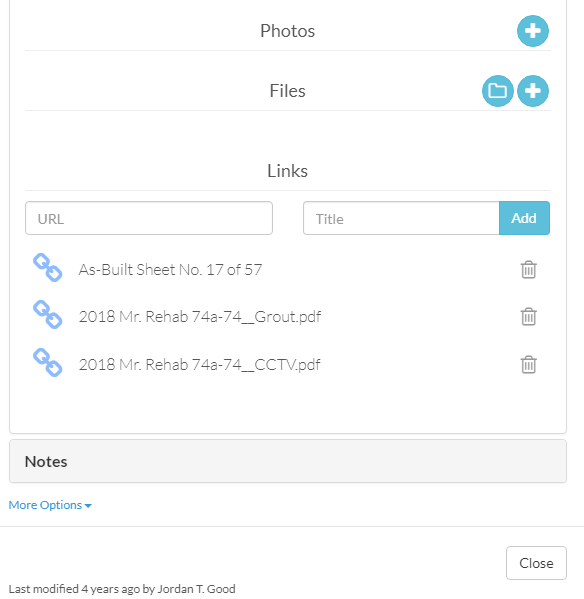 In this real example, Mr. Rehab - a sewer cleaning, inspection and rehabilitation firm in Mechanicsburg was able to export their CCTV/Grout reports into individual sewer line reports. They shared the files on Dropbox with us and ABRACADABRA, everything was linked shortly thereafter..and a big shout-out to Arthur Fad Jr. @ Mr. Rehab for making this happen. So don't scroll thru hundreds of pages in one PDF or browse thru thousands of PDFs on your computer - get the file you need, immediately.
So if you have questions about how to name your data or want to get started with a bulk upload, just send us an email.
---
In a similar vein, we recently saw a presentation by Rusty Hesselschwardt of Advanced Rehabilitation Technology on their OBIC liner system. This spray-on technology is ideal for relining manholes, wet wells, culverts and large wastewater structures.

Rusty has offered to perform a free product demonstration to our clients, so if you have a problematic manhole and want to see their product in action, give it a try! We have no affiliation with the company but if it helps manage your infrastructure, we're happy to make the connection.
Feel free to contact him directly at 567.239.6146 to schedule or as always, let us know.
RoadBotics Integration & Traffic Signal Mapping
RoadBotics Integration
If you haven't met our friends at RoadBotics yet - allow us to make an introduction!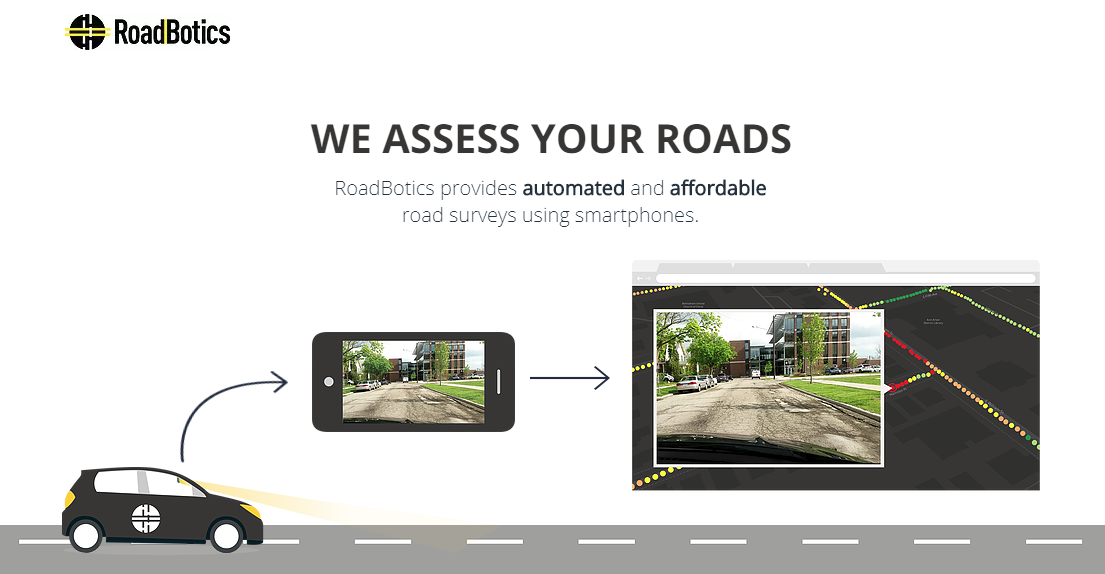 Spun out of Carnegie Mellon University Robotics Institute and based in Pittsburgh, the firm offers an objective, automated and affordable solution for assessing your roadway network. Using only smartphones, their drivers will 'scan' your municipality and then their artificial intelligence will analyze the collected images to generate a condition rating (at 10-foot intervals). All of the results are displayed in a clean, easy-to-understand web map.
A few months ago, Annie Tamburro (Director of Business Development) and Ben Schmidt (Chief Technology Officer & Co-founder) came to York County and gave us a short presentation over breakfast. Several local municipalities signed up for the service and are currently underway. Since that time, we've chosen to update CSDatum to seamlessly 'receive' the RoadBotics data.
This means all of their condition ratings and photos can be viewed directly within CSDatum and your existing roadway layer.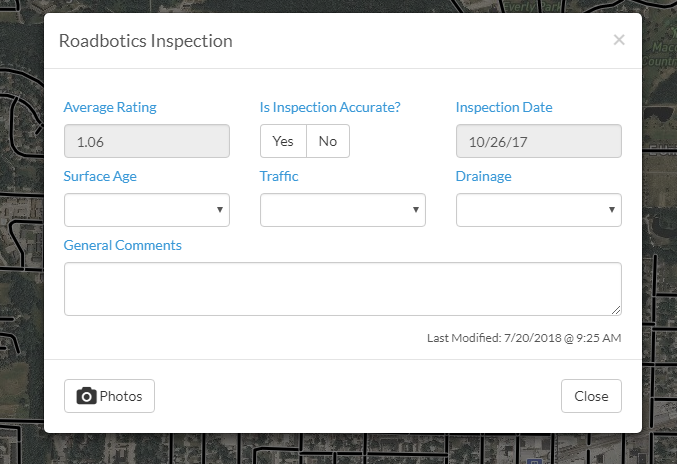 The RoadBotics inspection records can also co-exist with your own inspection reports.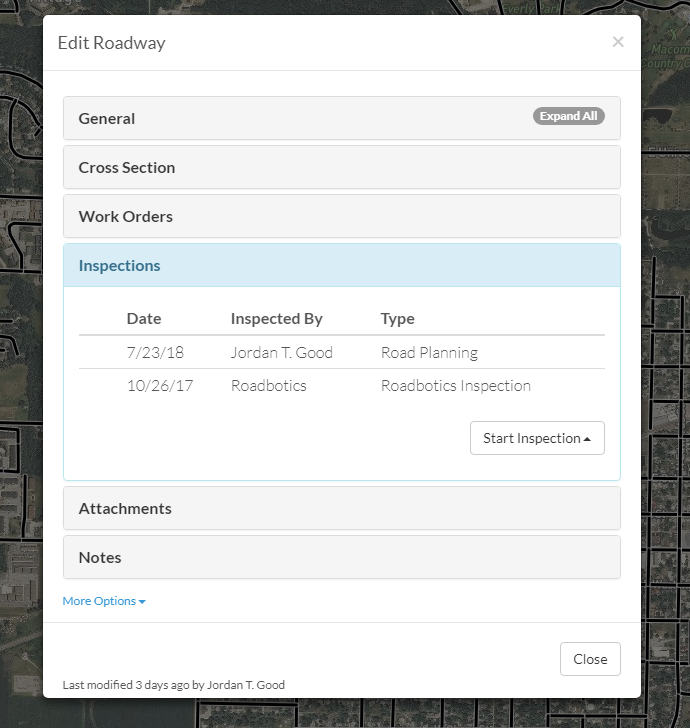 And ultimately, you can use all of this information to build your long-range roadway management plan in CSDatum.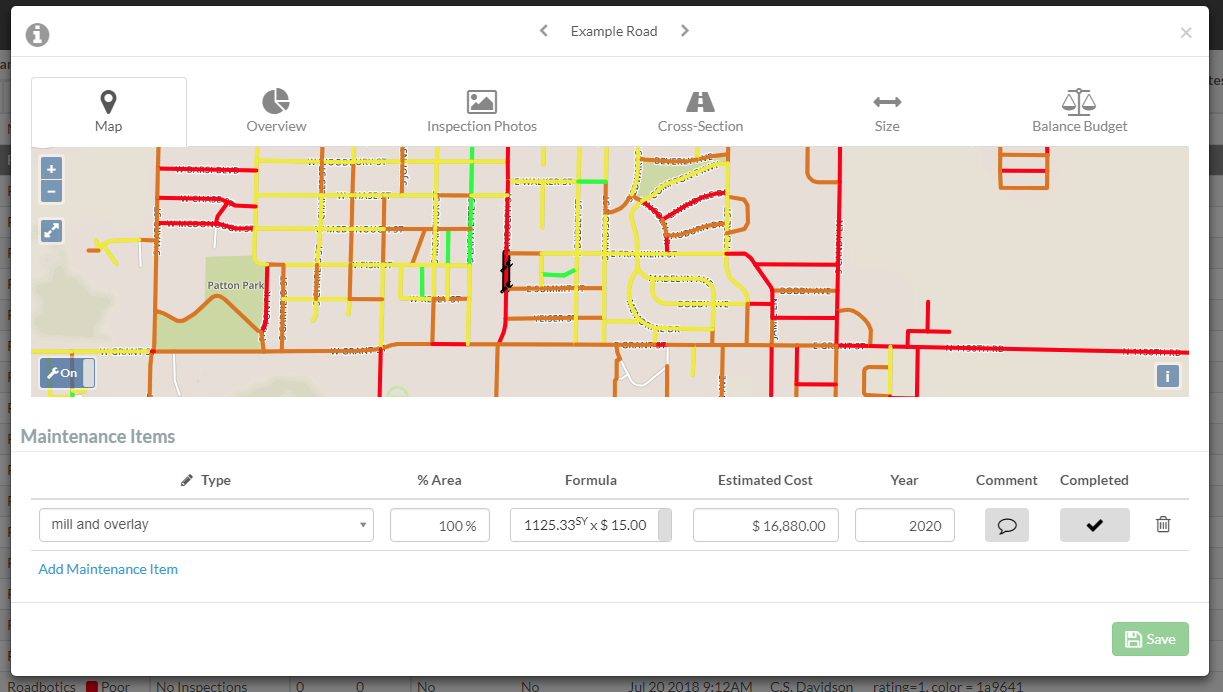 We love what RoadBotics is doing to revolutionize roadway management and are pleased to work alongside them. Even though our services are completely independent - we think the two make an effective combination! If you are interested in hearing more about RoadBotics or how to generate a roadway plan in CSDatum, please let us know.
(A quick aside - our compliments to David Salley and Dennis Nissley at Mount Joy Borough in Lancaster County for generating their own impressive Roadway Management Plan. Well done!)
Traffic Signals
This one has been requested many, many times - so here you go, start mapping all those traffic signals in your municipality!
Look for it under the Transportation Layer: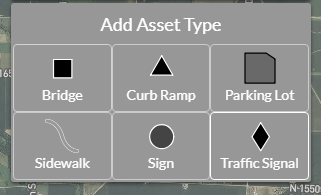 Just like every asset in CSDatum, you can store your validated information and add scans/photos/inspection records.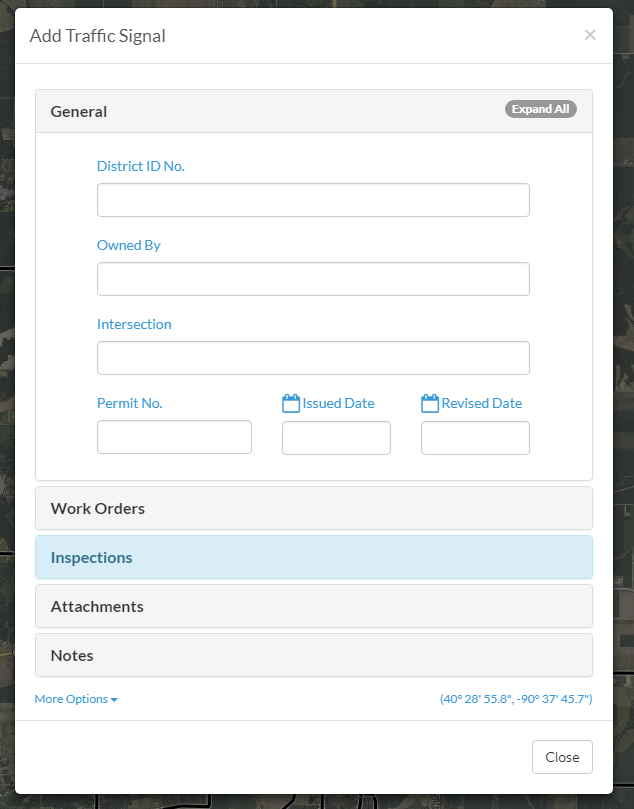 That's all for now - and we're back to the intensive rebuild of Permit Manager and the soon-to-be-released DIY Layer, which will allow you to build & customize your own assets!