Digital Signatures & Account Settings
Need to change your password?
Good news - you can now freely edit your account information...name, phone, password - and create/save a digital signature. Just navigate to your Settings page and update with reckless abandon.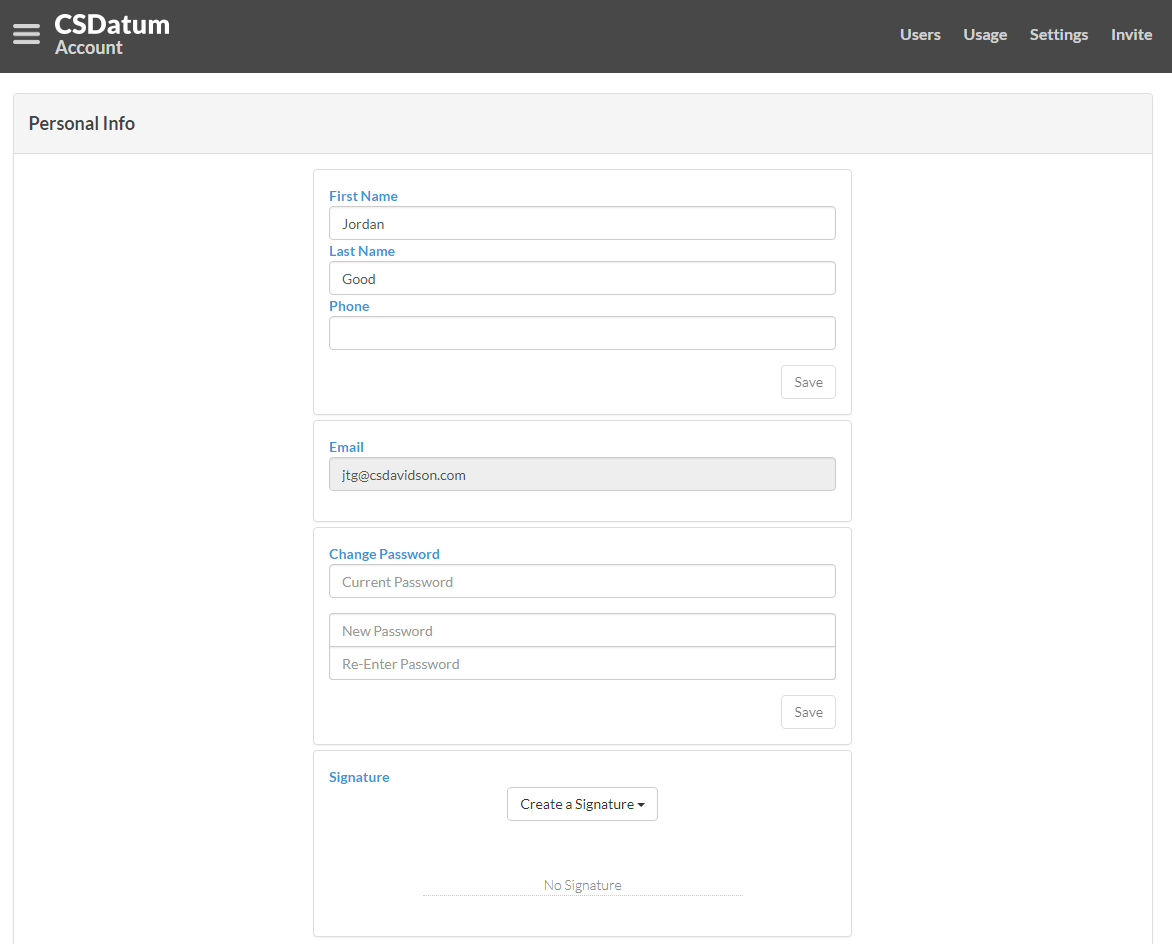 Digital Signatures - MS4 Outfalls
As you might have noticed, DEP now requires every Outfall inspection form to be signed. You can now quickly 'sign' these reports from within CSDatum. As shown above - you can save your signature in your settings page for easy use (and reuse and reuse and reuse and reuse).
If you haven't saved your signature yet and stumble onto the inspection - the form will kindly direct you to the right place.
As the warning indicates, signing the form will 'lock' the record from further editing. If you chose to 'unlock' the form, the signature on record will be removed and you'll need to sign it again.
Simply click on the 'Sign this Inspection' button to see these options: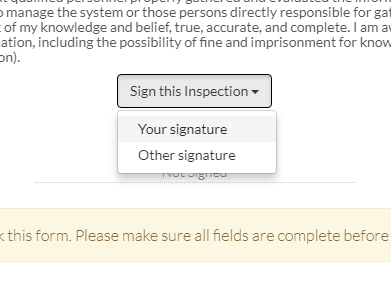 Chose between your signature....or allow a one-time signature by another user.
Here I chose to sign my own name - and good luck using the mouse or touchpad in a way that doesn't make your name look creepy.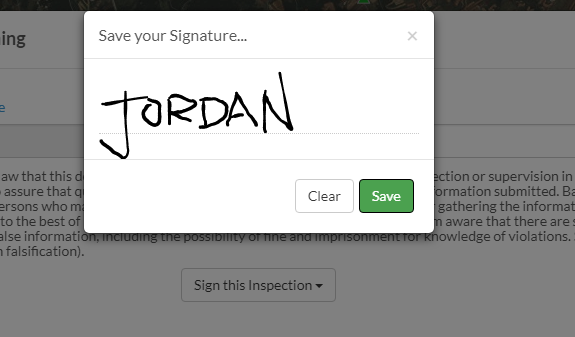 Hit save and then check it out, you've now got a signed report!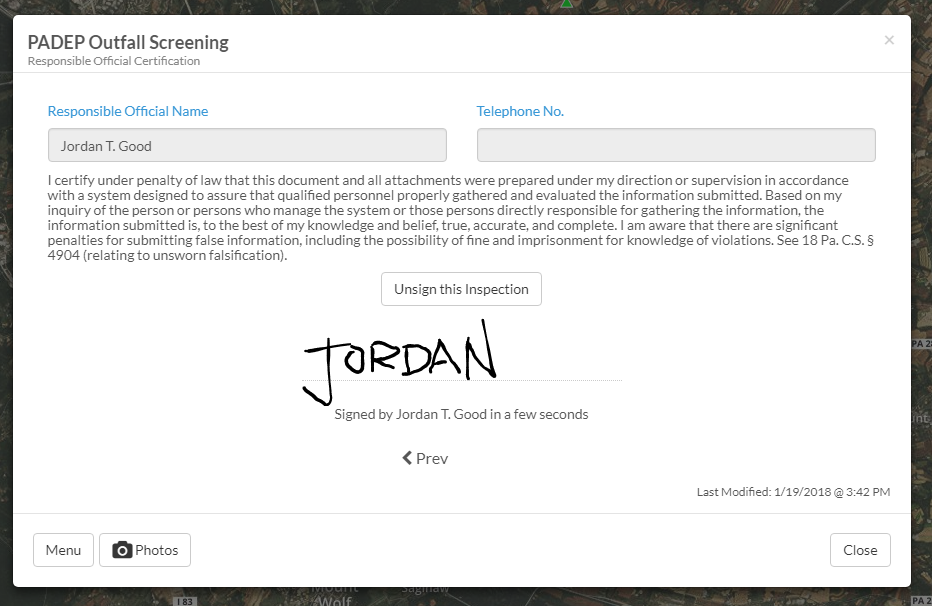 At this time, this feature is ONLY on available on the DEP form but we plan to introduce the signature block on every inspection record within CSDatum. As always, thanks for the feedback and support!
What's new in CSDatum?
We haven't posted an update since the summer - but we're still here and still improving! We've been working almost non-stop on a new version of Cork Shunk's Permit Manager software...but check out these three small but helpful improvements to CSDatum.
Line dimensions
Up until now - when mapping in CSDatum, you never knew how long your line was until AFTER you had saved it. This was particularly frustrating if you were working off as-built drawings or knew EXACTLY how many feet of pipe you installed that crazy day the water main broke.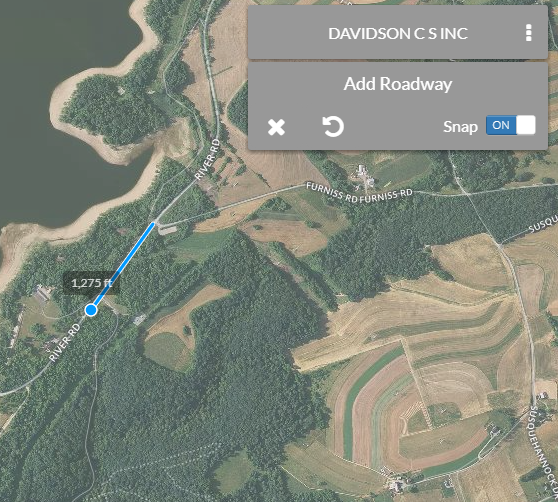 Now - whenever you draw a new line (road, pipe, sidewalk, etc) or modify an existing segment, you'll notice a small display box with your dimension (in feet).
Number Count
Again, up until now - there was no easy way to count or quantify any of your mapping. Want to know how many galvanized water pipes you have in the ground? How many Type M inlets you own in Poor condition? Good luck - you probably had to export everything to Excel and count them manually.
Now you can see the number count DIRECTLY in the search box in any table view (upper right corner).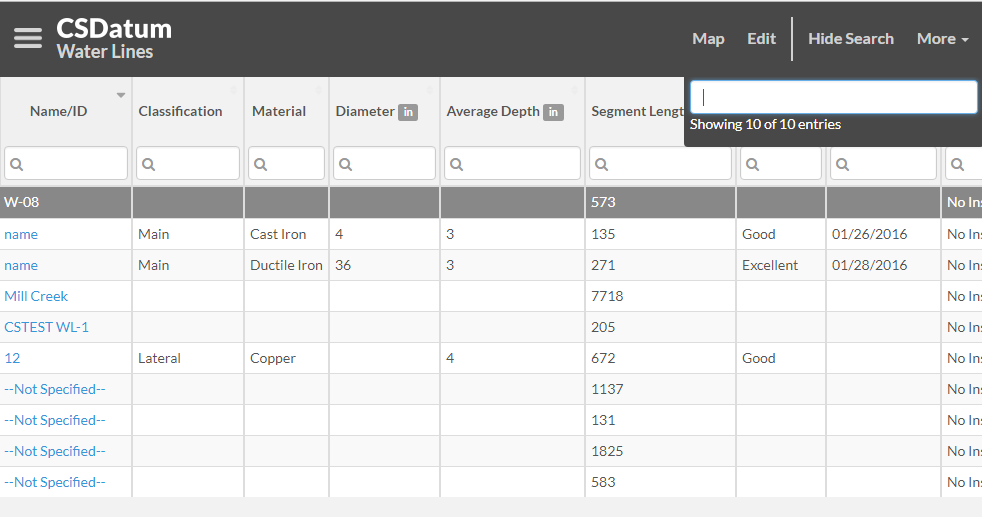 As an aside, we're working on bringing this same functionality to the map - so stay tuned. And credit goes to our fantastic intern, Kyle Jones for implementing both of these new features.
New PaDEP Outfall Screening Form
What's an update without some mention of stormwater, right? For those of you managing your MS4 program, you might have noticed this one already - but we recently swapped out the screening form with the newest edition from DEP.
It's thankfully much shorter form than the previous one; so our menu screen isn't quite as long: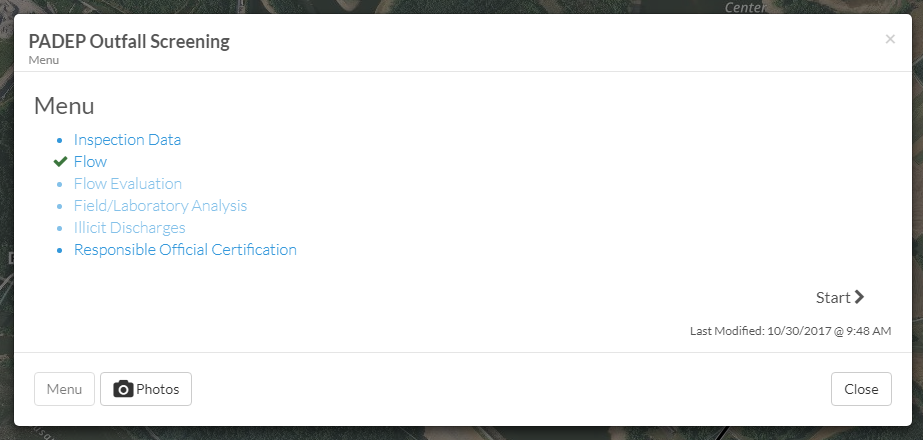 It works exactly the same as the previous form and still creates the finished PDF (with photo log), as shown below: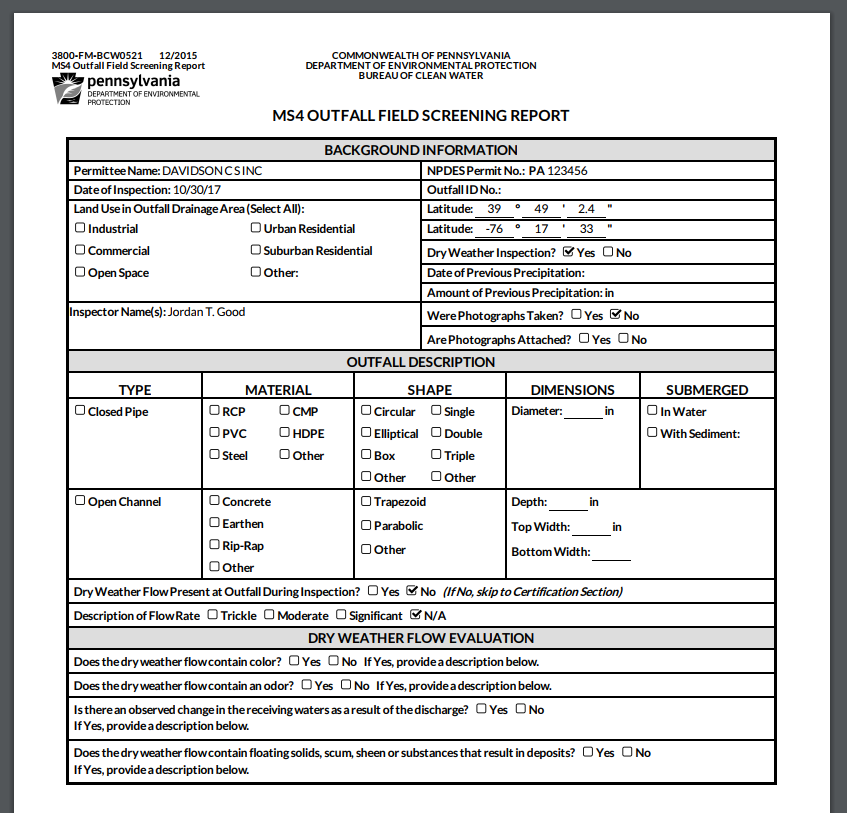 One important note - the new form requires a 'Responsible Official Certification' on each and every inspection record. When you're finished with your inspection, you'll see a screen like this: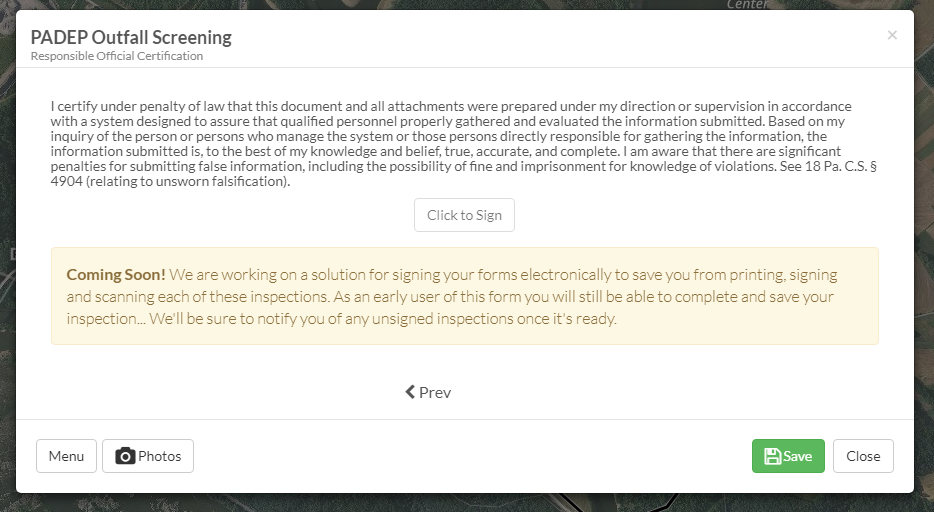 As you can see, we're currently working on a new feature to allow for digital signatures (importing a saved signature or signing via touch screen). This new & complex feature will be used across the program in many different ways, so it's still baking in the oven like your Grandmother's pumpkin pie...but we'll let you know when it's cooled off and ready to eat.
As always, please keep your suggestions, feedback, and bug reports coming our way!
Notice something different?
New look
As you might have noticed, we've just made a significant change to the style and navigation within CSDatum. This is the first time we've switched things up since the program was launched in 2015. We've been working on these improvements for several months and we're excited to finally unveil them.
Most of us don't like change though - so why did we do it?
Cleaner and quicker navigation
Prominent display of Alerts/Notifications
Flexibility for future expansion (Permit Manager, for example)
Consistency
Updated FAQs and promotional material
Plainly stated, CSDatum is about simplifying the management of your municipal and facility data . That means we're constantly thinking of ways to save you time, money and stress - and these updates are no exception.
So the best way to see what we're talking about is, well, just start clicking around....but here's a quick explanation of the key changes:
Main Menu
After you log in (on a desktop or larger tablet) - you'll see a screen like this.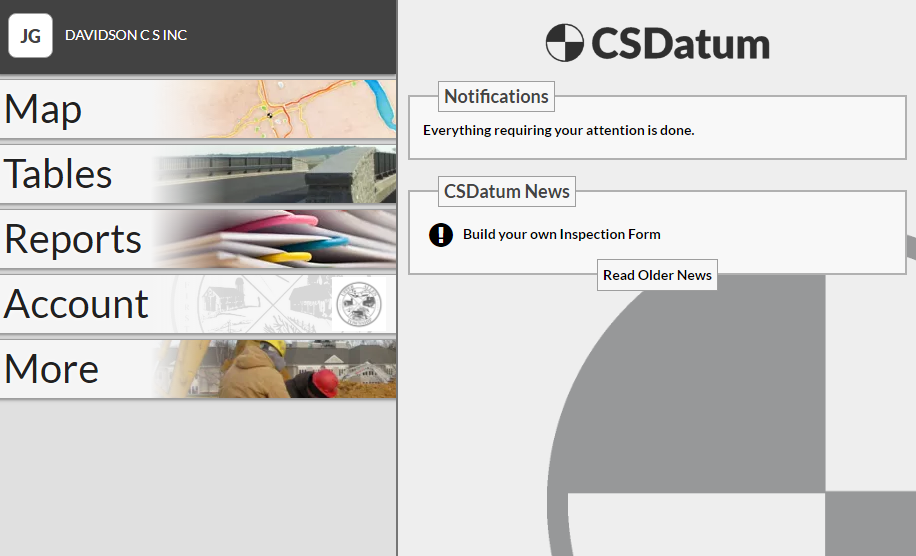 Everything here should be self-explanatory but notice that small white button in the upper left corner with my initials? Click on that button to see the following information or actions.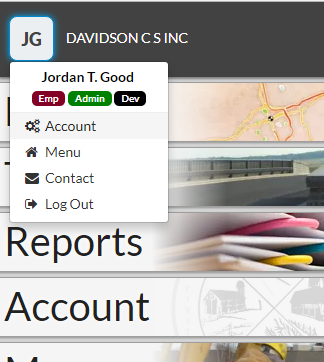 This button will be visible in many locations - so use it to quickly jump around, log out or contact one of us.
Expandable Menu
This is probably the best part of the update - as an abbreviated version of the menu shown above will always at your fingertips!
Simply click on the menu icon near the word CSDatum (this is true on the map, table or just about any page):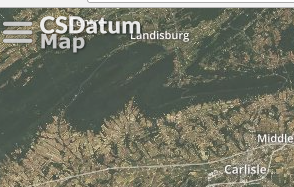 So with one click (and without reloading a page) - a full menu of options will appear.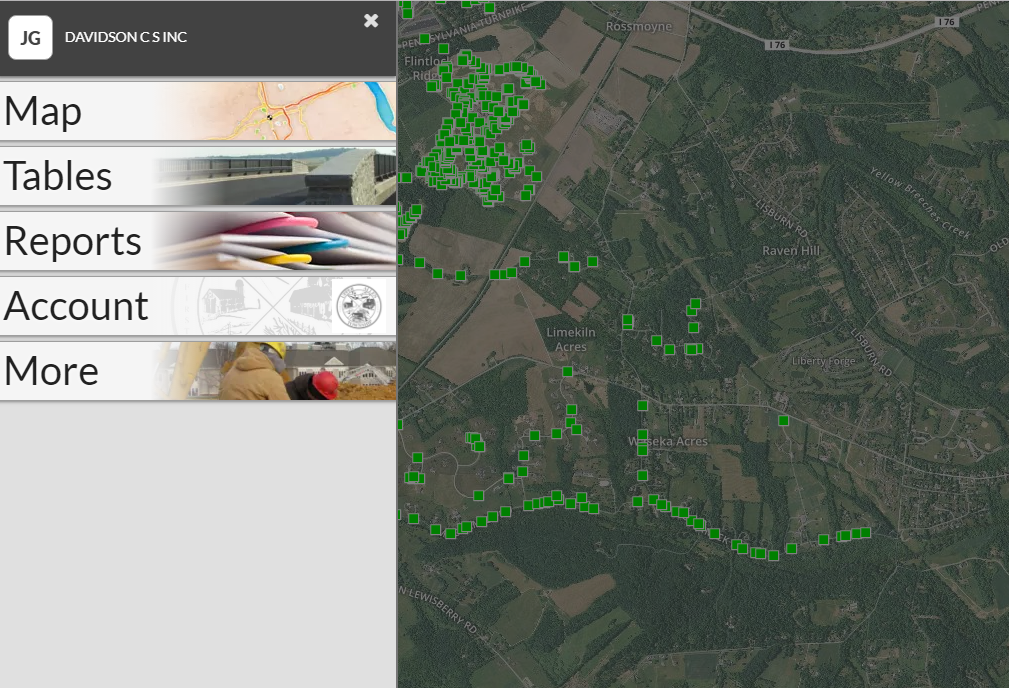 Simply click on the X or click off the menu to close.
Also, if you're on the map and open the menu - the 'Tables' section will be expanded and focused on the asset you're working on.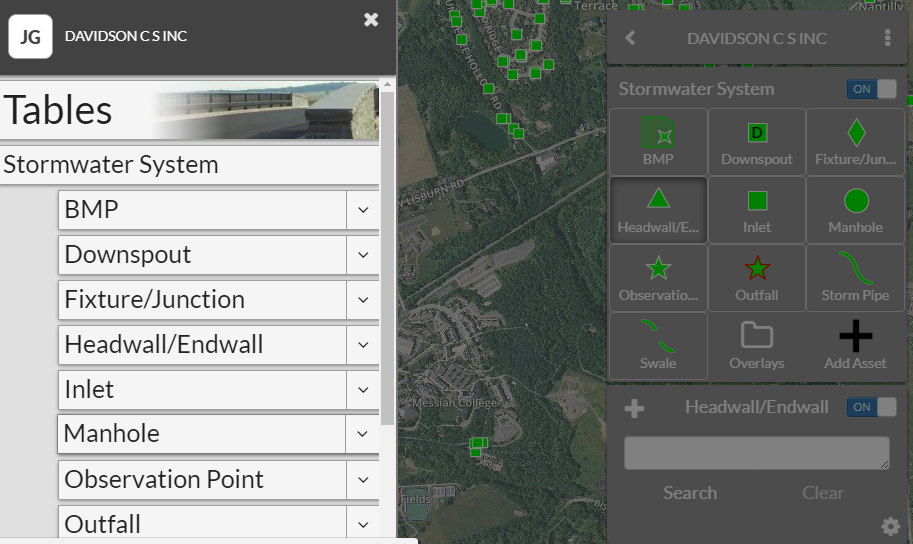 Clicking on the asset name (in this case, Headwall/Endwall) will open the data in Table view - but you also have some other options at your fingertips. Simply click on the drop-down arrow to see this screen: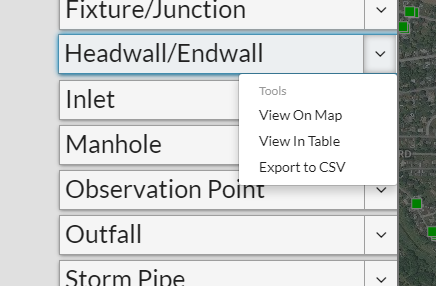 That's it for now and there are many other subtle improvements for you to discover in the program. As always, we'd love to hear from you after you click around check things out!